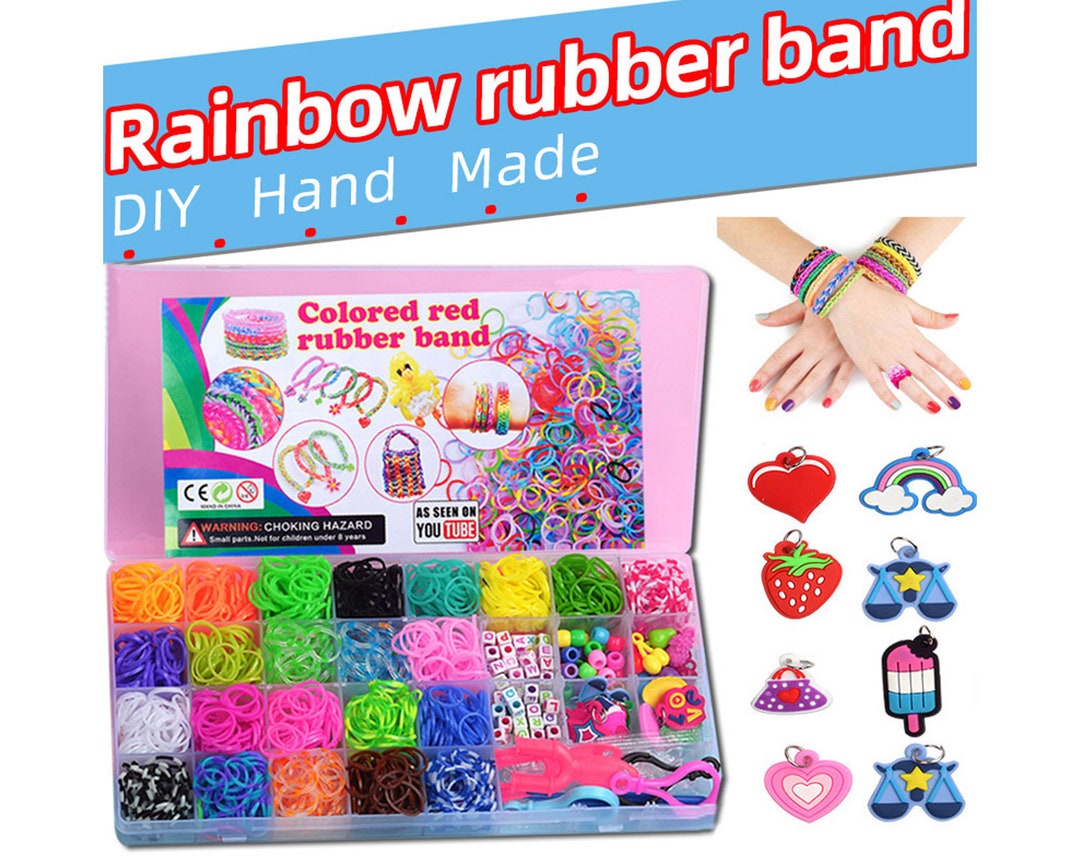 Loom Rubber Bandsbracelet Colored Rubber Bands Kitdiy Toys
Using colorful
Rainbow fashion loom bands
in assorted colors has become a fun craft for kids and adults to do using the rainbow loom or just a crochet hook. (affiliate links)
There are many tutorials available to show you how to use the rainbow loom to make great jewelry items or you can just your hands or a crochet hook to create fun and colorful jewelry. Kids love this craft idea and both boys and girls enjoy making this type of colorful jewelry.
The 
Rainbow Loom
 is a plastic loom that comes with templates, instructions, C clips, and latex rubber bands that come in a variety of colors. The loom comes with enough bands to make up to 24 bracelets that kids love to exchange with friends.
A loom makes a wonderful gift for a grandchild or something to keep the kids busy with this winter. Plus the bands are inexpensive to purchase when you order online.
Another source to find 
refill loom bands is on eBay
 there are several sellers there that sell in bulk along with offering free shipping on the items.
If you are look on how to instructions for the Rainbow Fashion loom check out the 
Rainbow Loom's Web site
 which offers instruction tutorials on how to use the loom plus great ideas on what to make using the loom.
YouTube also has several videos available on making new items using the loom or using just the bands with your hands or a crochet hook. Here are a few of the free projects we found.
Rainbow Loom Twistz Bandz
 are available in a variety of over 25 unique and fun colors! They provide lots favorite colors like blue, pink, purple, lime green, and even have Glow In The Dark, just to name a few. Enjoy creating fun and different colors with different meaning. Learn how to make creative items and use the Rainbow Loom.