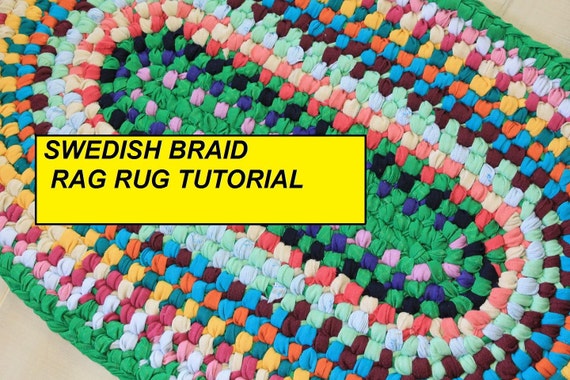 Rag Rugs Pattern Tutorial - Booklet -
If you can tie a knot learning how to make a rag rug using strips of fabric is easy enough to do. Even if you have never created a rug before using a rag rug tool
and a few simple instructions (watch the how to video) you can start creating a rug right away. If you have scraps of leftover fabric on hand you can use the tool after cutting the fabric and tying a few simple knots. A handy fabric strip cutter is also a great tool in order to make the perfect size strips for your rug project. You can also use a rotary cutter
and cutting matt if you have one already on hand.
If the crochet method isn't working for you try out this easy way to make a rug and use up all of those leftover strips of fabric.
Make a rug of any size using 2"W strips of fabric, and there is no sewing required! Simply knot lengths of fabric together, join 2 strips with a knot, thread one end of the strip onto the tool provided, continue knotting, turn over and repeat -- that's it! For more information and to learn about rag rugs follow this link. or watch the video below....