A first birthday is a huge milestone for both baby and parents so celebrating it with unique and creative ideas that your guests will remember are always fun.  As you plan your child's 1st birthday party you will need to decide on a theme. Other things to consider will be what type of food to serve, will the party be indoors or outside, what colors do you want for your decorations, and who to invite?
With so many choices it can be difficult to decide on the perfect theme for baby.  Just remember that your baby will not remember this day except for the pictures that you share with them in the future. Be sure not to overwhelm the baby with too many people and gifts.  Here are a few ideas for you to make their 1st birthday a unique one with party favors, invitations, theme ideas and more!
Choosing the right invitations for a first birthday should include your baby's picture and other important information such as the party time, date and location of the party. Plus any other important information you want to share.
1st Birthday Party Themes
From sleep under the stars, circus themes, unicorns, woods, fringe, modern Mexican, twinkle twinkle, Sesame Street, Sock Monkey, Pretty in Pink, Bumble Bees, Sweet Treats, and more there are 100 themes and ideas available for you to check out on the 
Party Favors, Food and More!
From cake to snacks make baby's first birthday food revolve around your theme.  Simple snacks, cupcakes, and finger foods make it easy for both adults and kids to enjoy and easy to  manage. 
Games and party favors are a treat for everyone to enjoy!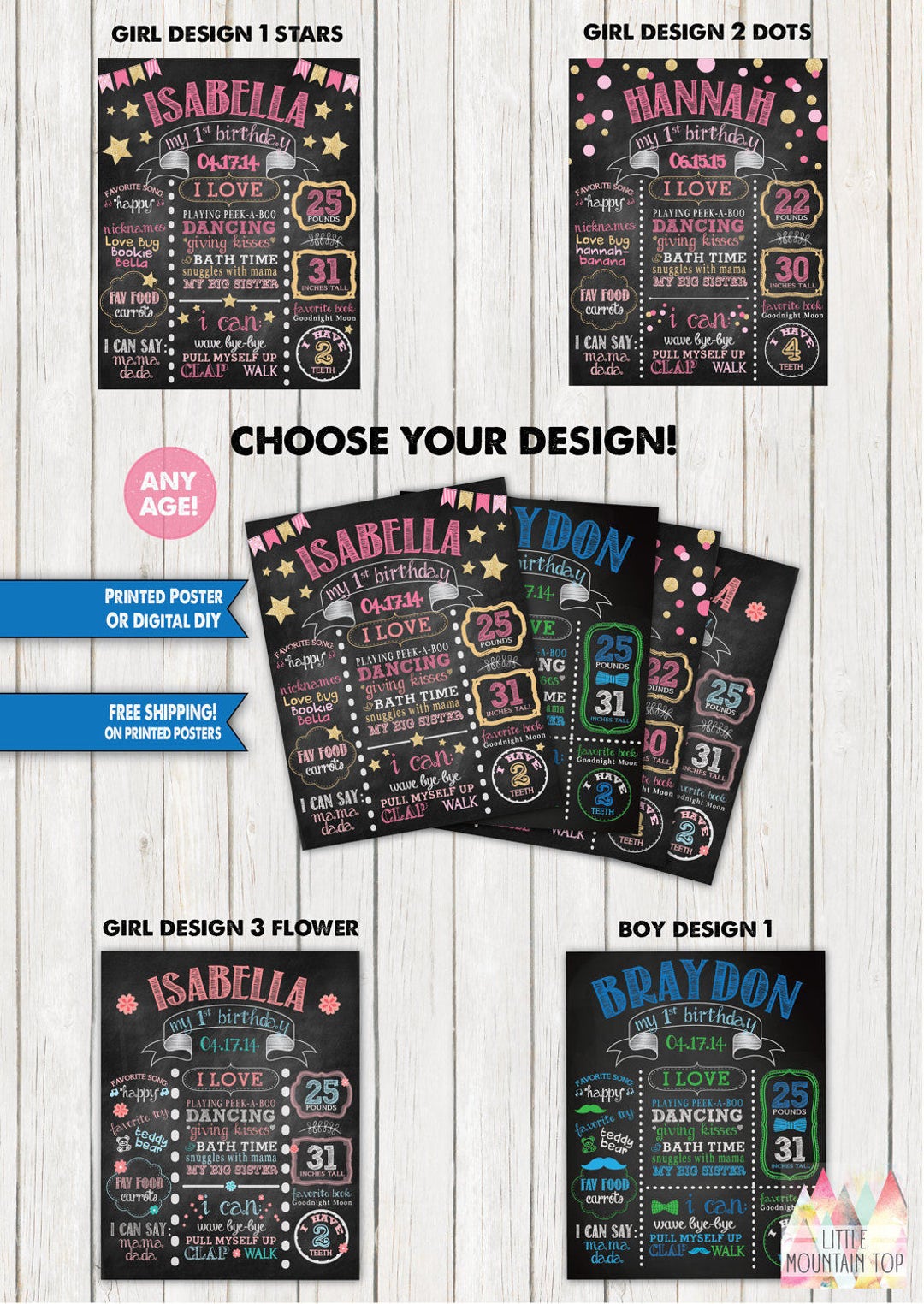 First Birthday Chalkboard. First Birthday Poster. Birthday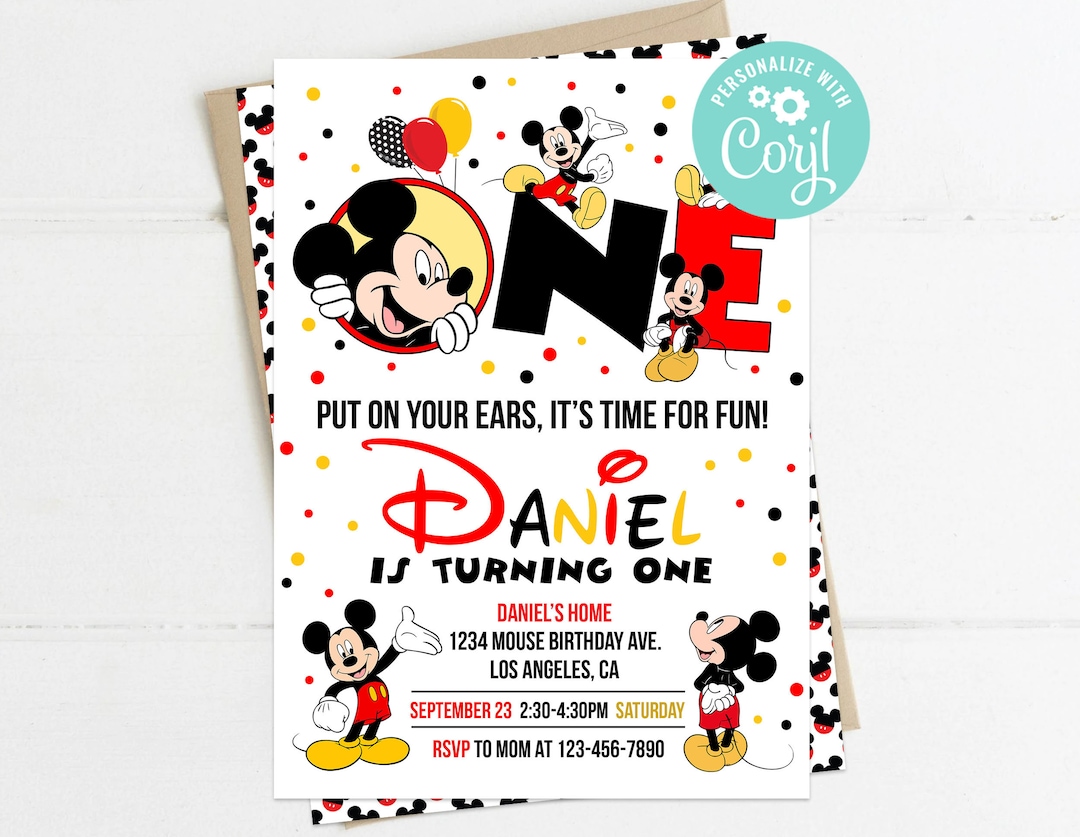 Mickey Mouse First Birthday Invitation Boy Mickey 1st Birthday