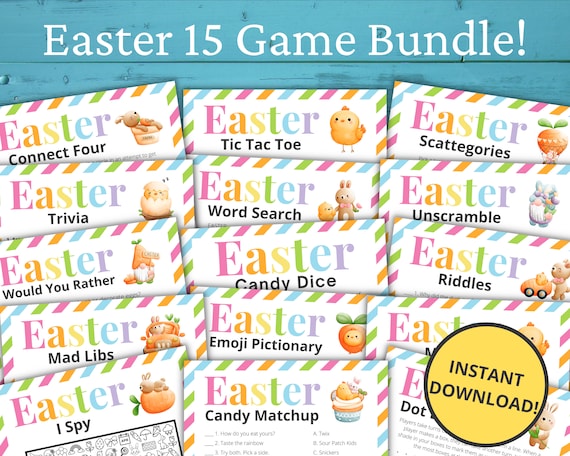 Easter Game Bundle Printable Easter Games for Kids Download here –>
Have some fun this Easter with this Easter Game Bundle! Whether you're playing with the family, throwing a party or celebrating at school, these games are sure to be a hit!
affiliate links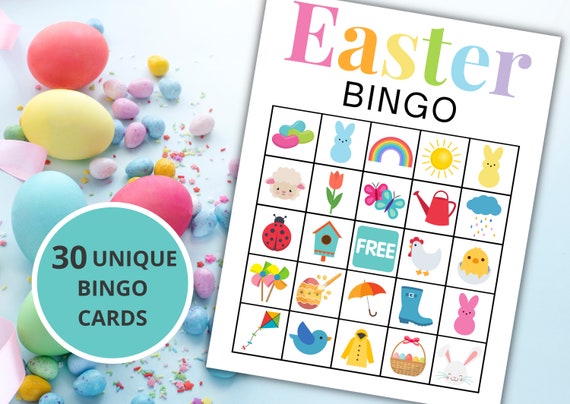 Easter Bingo Easter Activity for Kids and Adults Printable
There are 4 packs total to download and print in PDF format
Be sure to scroll down when you click through the link below in order to see how to download these free printable Easter fun for kids. While you are on the site check out all of the free printable items available for kids from alphabets to activities and games.