\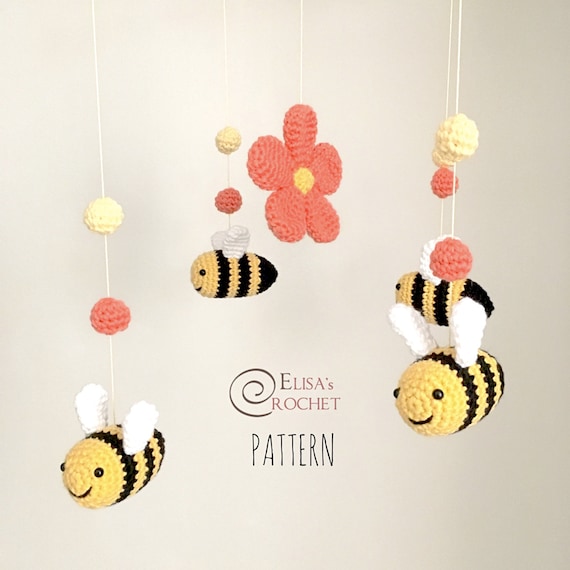 Busy Bees fly around as we watch them buzz on this fabulous mobile to crochet.

This is a new pattern that would be great in a baby's play area or in a garden nook or sun room.
Busy crocheted bees flying around their hive make a cute mobile.

With just a small amount of time and scrap worsted-weight yarn, you can create this one-of-a-kind nature inspired mobile! This makes a great gift for baby or looks great hanging on your porch.
Skill Level: Intermediate
affiliate links