How to Mend Clothing Using Crochet, Knitting and Sewing Methods Online Class 
Have you ever had to repair a sweater, pair of pants, or any other item and not sure how to make it look wearable? Mending clothing doesn't mean that you need to sew the item. You can repair clothes by adding a patch, crocheting or knitting the repair or just adding a little piece of decoration on the item.
note this post contains affiliate links
Extend the Life of Your Clothes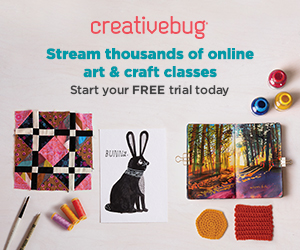 There are nearly as many ways to darn as there are ways to get holes in clothes. In this class, expert sewist Cal Patch demonstrates her very favorite techniques for mending. She'll show you how to darn knits and woven fabrics using crochet on both flat and curved surfaces. You'll also learn an invisible method of traditional darning on a sweater, then with a contrasting yarn on some socks. Finally, Cal covers several methods of mending with patches. Who knew that mending could be so decorative?    
Mend using crochet

Use a darning egg

Work visible mending

Invisibly darn a sweater

Sew a patch to woven fabric

Sew a knit patch on a t-shirt

 

 

 
 
 
More Online Classes to Explore