Download the Free GO! Antique Americana Throw Quilt Pattern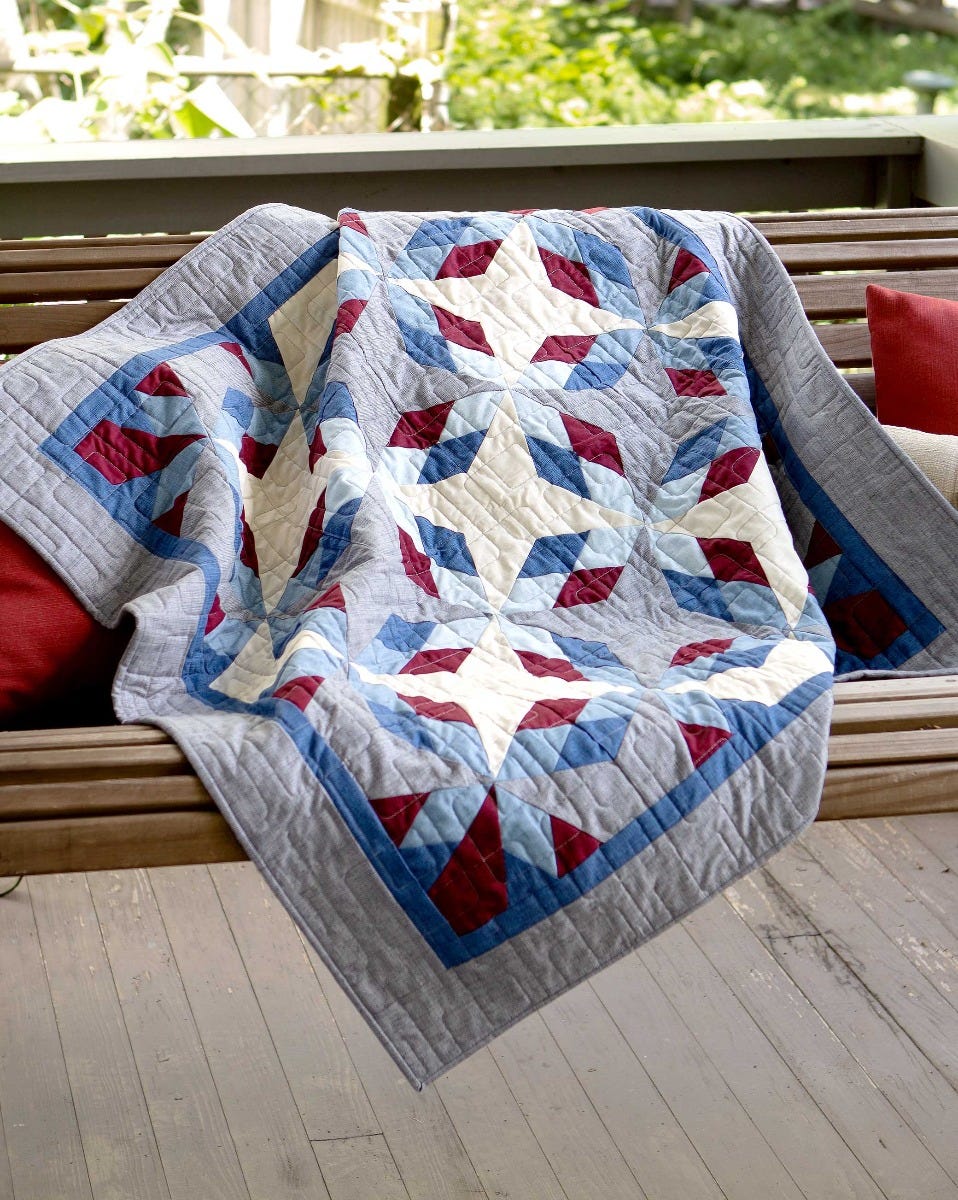 this post contains affiliate links
Here's a free cozy quilt pattern to make using your AccuQuilt Fabric cutter.  The Americana Throw Quilt pattern is perfect for indoors and outdoor use. Use your favorite red, white and blue colors to make this quilt. It's perfect for any room of the house or using it on a summer picnic. 
With one color adjustment, the traditional Hattie's Choice block gets an entirely new look. Just as timeless as ever before, the GO! Antique Americana Throw Quilt uses creams, garnets and blues to create a star-spangled celebration! The best part? All you need to complete the blocks for this quilt top is the GO! Hattie's Choice-8" Finished die! Every shape is included on the board, all you need is your creativity and fabric!
The finished size is 40" x 40".
Dies Used To Complete This Pattern