Download the Free Crochet Pattern Times Square C2C Cardigan or Get the Crochet Kit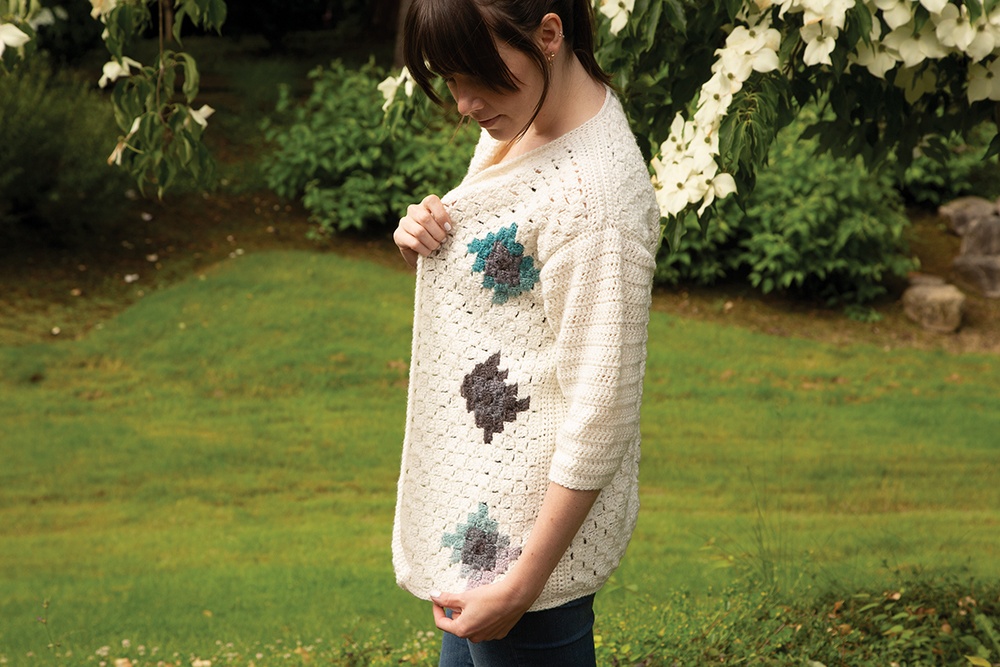 The sophisticated style and colors on this Time Square Cardigan is perfect for any season.

T

he Times Square C2C Cardigan is inspired by the fast-paced, geometric vibe of Manhattan living. With its bold colors and contemporary motif, this comfy and versatile sweater lets us know that Corner to Corner (C2C) crochet is not just for blankets!
This post contains affiliate links
Corner to Corner crochet is an easy way to crochet a blanket up quickly. The sweater is a unique way to get creative with other crochet projects and add a splash of color!.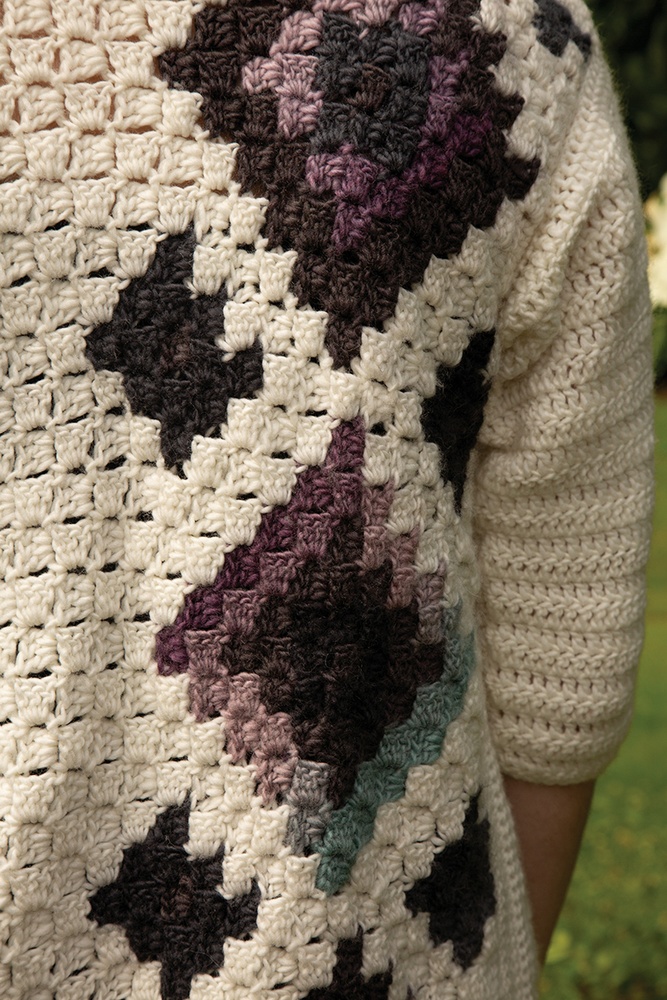 The pattern is a free download that you can use your own yarn with as suggested. If you prefer can easily order the kit with the pattern to create it in any color that you select from the kit project page.
This cardigan is worked with Corner to Corner technique, with Back and Fronts worked separately. Edging is worked directly onto panels to achieve simple armhole and neck shaping. Sleeves are worked separately from bottom up. Single Crochet border is added at the end.
Sizes Included:
36.75″, 39.75″, 42.75″, 48.5″, 51″, 56.75″, 59.75″, 62.5″ finished bust measurement
Yarn Weight:
Worsted

Leisure Arts A Year of Afghans Book 6 December ePattern