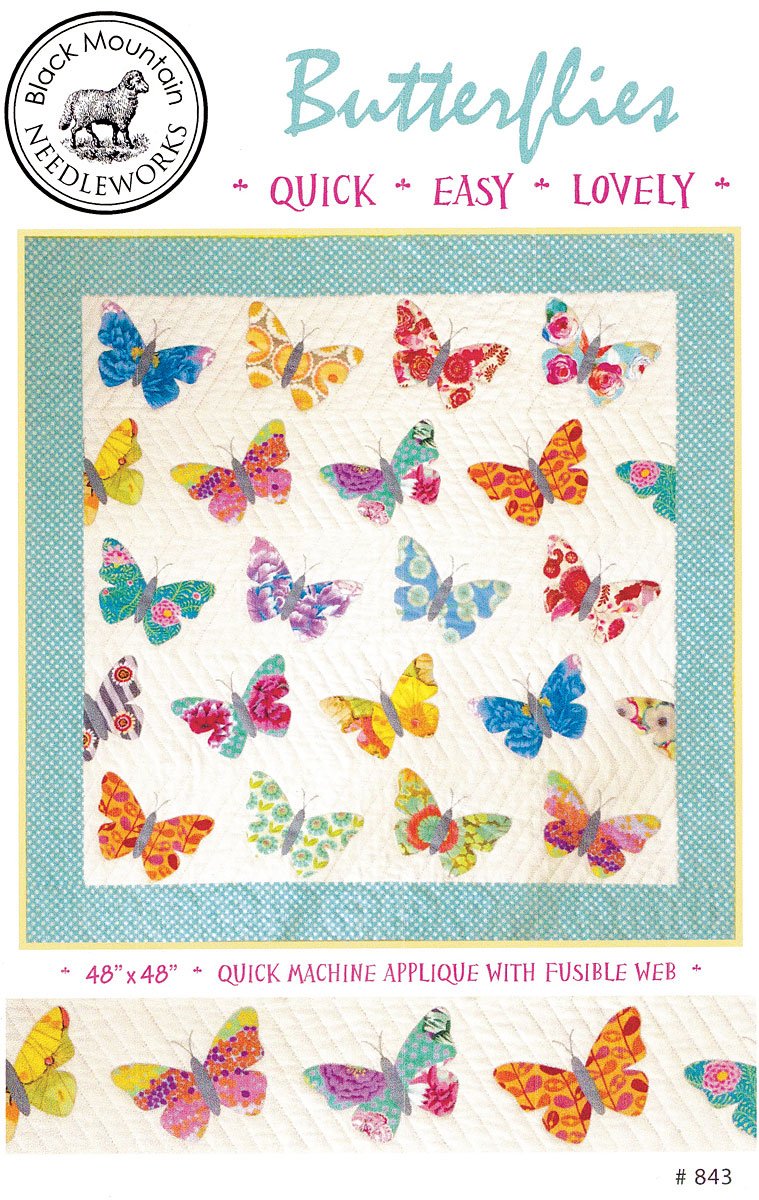 The Butterflies Quilt Pattern is a Quick, Easy and Lovely Pattern to make for quilters.

This happy easy quilt pattern is one that you will enjoy making over and over again and best of all you can create the butterflies in solid or multi-colors to match your decor or room.

The Finished pattern is 48″ Square
We're all aflutter for this happy, easy quilt pattern! Using quick machine applique, showcase a variety of your favorite fabrics in a colorful, array.