The
knitting pattern collection
is inspired by the great outdoors.
Knitwear
worn by men throughout the ages these patterns feature sweaters, hats, scarves, vests and more that men will love. Choose your yarn and get your knitting needles ready for patterns such as the warm and cozy cardigan for fall and winter. A
knitted sweater
makes a great gift for men. Use your favorite comfy knitting yarns in warm fall colors such as brown, dark greens, grey, cream, blacks and more! Just click on the link to view one of the patterns below.
Whether you're a man who knits
, or someone who has a man in her life she'd love to knit for,
Heritage
has something for you. From a traditional gansey to the top-down "Professor Von Waffle" raglan pullover, to scarves and a hat a fellow will wear for years, the patterns in
Heritage
are classic, stylish, and will make any man look dapper and handsome, for many seasons to come.
Leisure Arts Everyday Men's Knits Book
Traditional Gansey is a gorgeous reference to the sweaters of the past. Unique stitch motifs and a generous neckband result in a sweater that's as gorgeous as it is warm. Any man will love the details of this lovely, classic pullover
.
Leisure Arts the Great Sweater of the 1940s – Digital Pattern
ePattern Men's and Women's Knit Pullover Patterns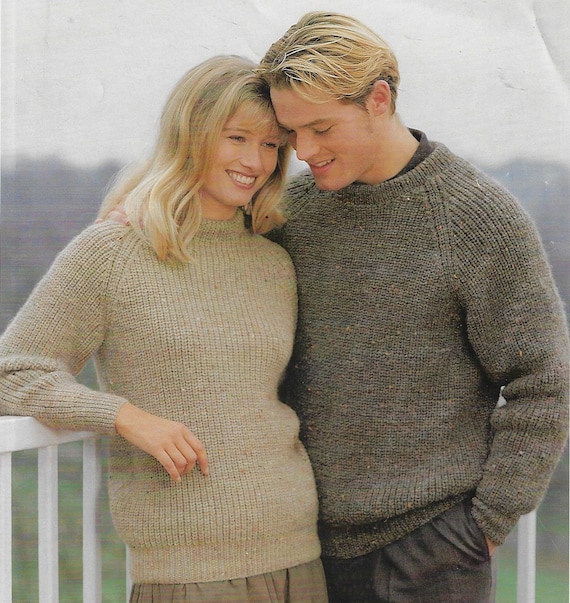 Fisherman's Rib Sweater in Family Sizes Knitting Pattern

Leisure Arts Men's Sweater To Knit And Crochet – Digital Pattern