Knitting is a creative way to create beautiful items such as hats, scarves, gloves, mittens, sweaters and blankets using two knitting needles and some yarn. In order to get started with your first large knitting project you may want to create a blanket that is easy to knit. Here are some of the best ways to learn how to knit your first blanket or afghan pattern.
Download the Above FREE Pattern
The blanket is made using a simple knit stitch along with bold, contrasting stripes of yarn. The stitch creates a blanket that will stretch but is easy to knit. (Note: Using a Humble knit stitch for blanket) Choose your yarn according to the pattern instructions which can be downloaded for free here.
View an Online Tutorial or Video Instructions on How to Knit a Blanket.
This free step-by-step tutorial will teach you how to knit the above beginner's blanket. Watch the video to learn how to cast on your stitches, what type of yarn to use, and how to knit the blanket.
Find a Book that Teaches you how to Knit
If you enjoy learning things by reading and photo instructions a book may be one of the best ways to learn how to knit and create items. There are several great how to knit books available take a look at some of them that we recommend.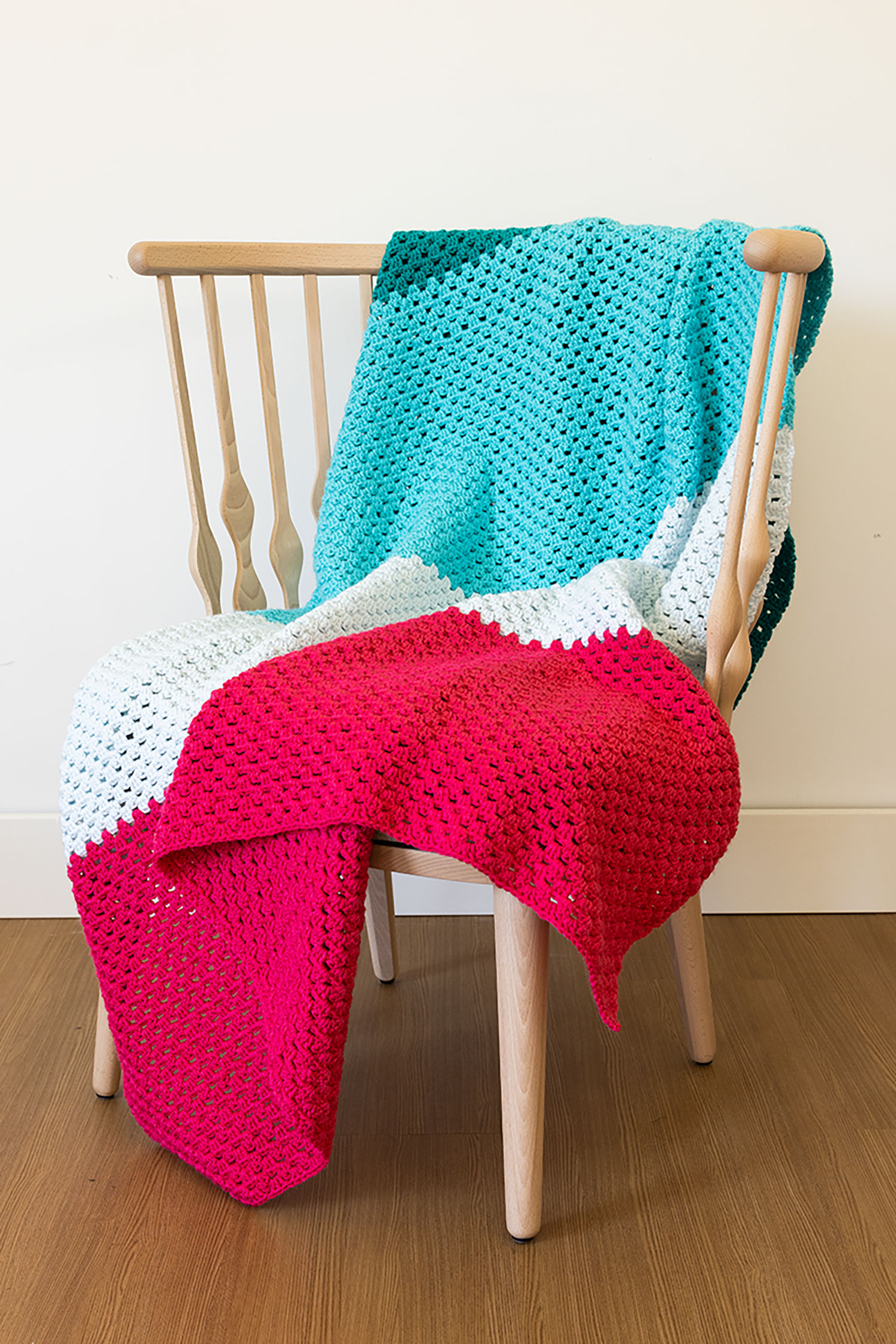 How to Knit by Carla Scott