All you need are some
Hard Boiled Eggs.
Vinegar
Once your eggs have cooled off , create one cup of each color that you would like to use.
Next, place your egg in the color bath and let it sit.  The longer it sits the darker the color will be.
As you go along you slowly pour water into color baths, stopping at each level to get the ombre look. 
Continue until eggs are completely covered.
Remove eggs and let them dry in a drying tray.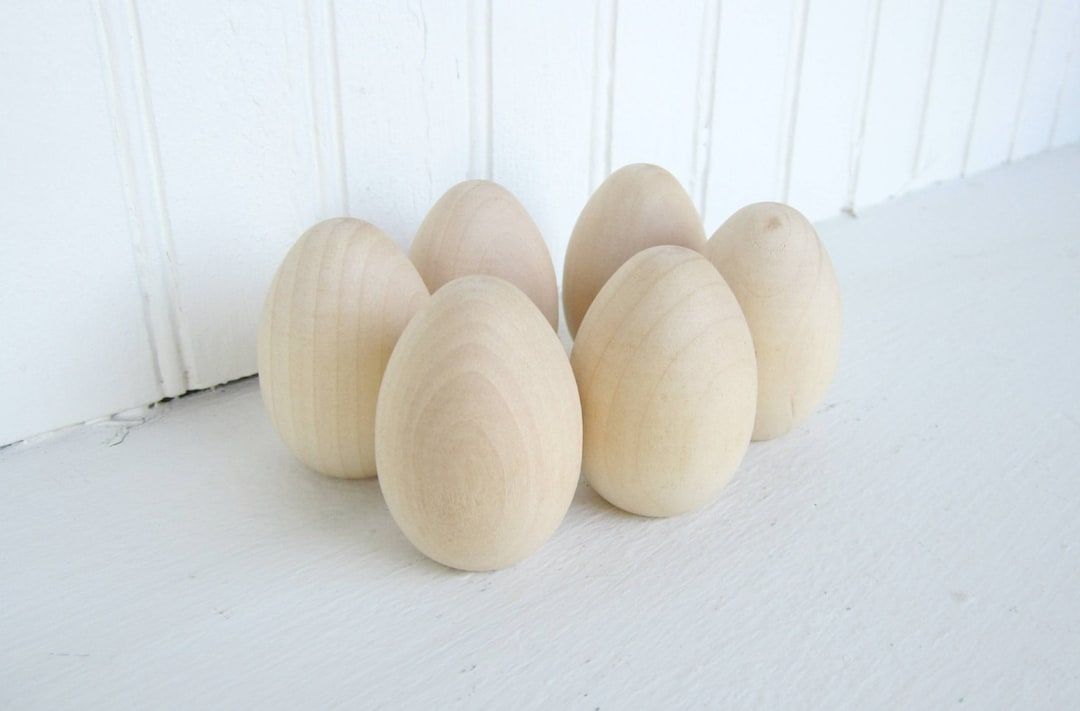 Wooden Pullet Eggs for Craft Projects Flat Bottom Lot of 6