How to Make an Indoor Tent for Girls and Boys Free DIY Tent Instructions
The free project is for a girls  tent with ruffles and bright fabrics but you can easily change the pattern to make it gender neutral or create special play tent for boys or girls!
note this post contains affiliate links and I may be compensated at no additional cost to the reader.
Mix and match fabrics in your child's favorite colors to sew up this fun and unique tent to play in! Add pillows
in matching colors along with sleeping bags and curtains over the screen mesh window to create a cozy sleeping and play area!
The instructions call for making the tent with a wood frame but for easier assembly and tear down use PVC pipe
. This will make it easier to move around. 
When making the girls tent you can use ruffles as shown for the tent or choose the style you want for the fabric style.
If you sew you can easily make the tent following the directions and add your own touches to it!
More Ideas for Tents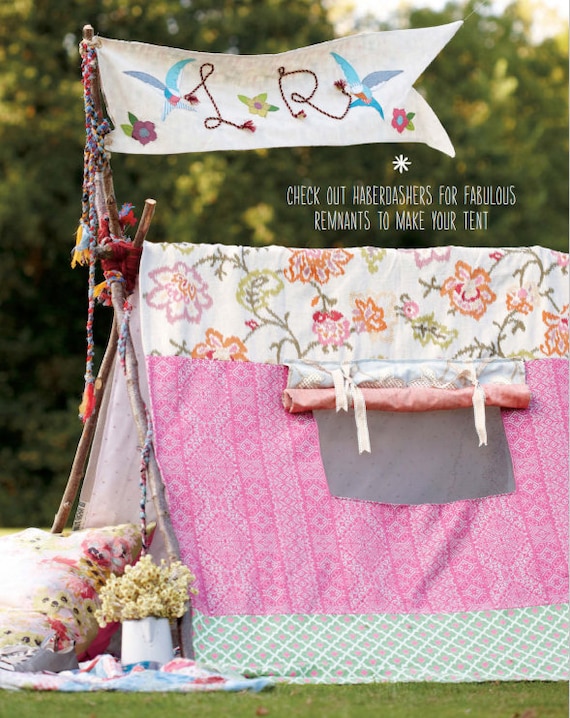 Easy Tent Shelter SEWING Pattern/camping Glamping Tent Shelter
Another easy tent idea for the kids is the tepee style play tent that requires little to no sewing.