Tim Holtz Distress Oxide Ink Pads 
combine water-reactive dye ink and pigment ink into one formula making it easy to create wonderful oxidized effects just by adding water.
These different looks will show up on either dark or light paper and the best way to get started is to dive right in and start creating with the Oxide Ink Pads.
You can create an Ink Smooshed Background which creates a watercolor look.
A Direct to Paper Background which creates a cool galaxy background effect.
A Distress Oxide looks great on a dark background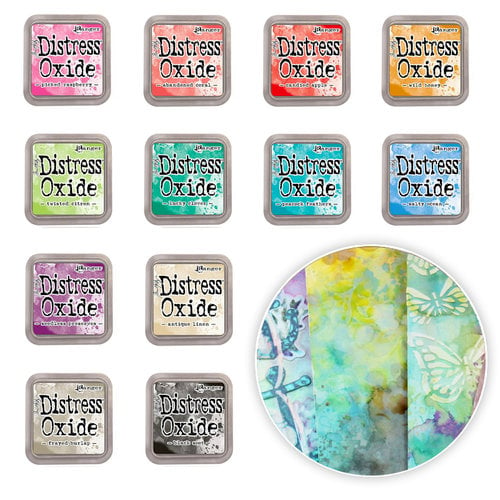 You'll see how easy it is to create a variety of looks from soft oxidized pastels to a deeply saturated, rust-like backgrounds.