Fun and Simple Unicorn Softie Toys Sewing Patterns Perfect for Little Hands
Unicorns are the perfect gift to make for little hands. They are soft and fun to love and snuggle with!  The Sleepy Unicorn is perfect to tuck the little ones in with while the Unicorn Softie Toy is fun and simple to make using felt scraps.
This post contains affiliate links and I may be compensated if you make a purchase through the link at no additional cost to you.
Sewing the Sleepy Unicorn is an easy to sew up toy to make in no time and to give it to little one before bedtime. 
What better way to tuck your little one in than with a sleepy, soft and cuddly unicorn? Sew up this easy-to-make fleece toy in no time and give it to her before bedtime! Finished measurements: 20″ x 16 1/2″.
T
his soft toy is fun and simple to sew from scraps of felt. Fun to sew any color!
Use basic whipstitch, stem stitch, straight stitch and French knots to make these magical creatures for you little cutie pie! Finished measurements: 4″ x 6 1/4″. 
More Unicorn Patterns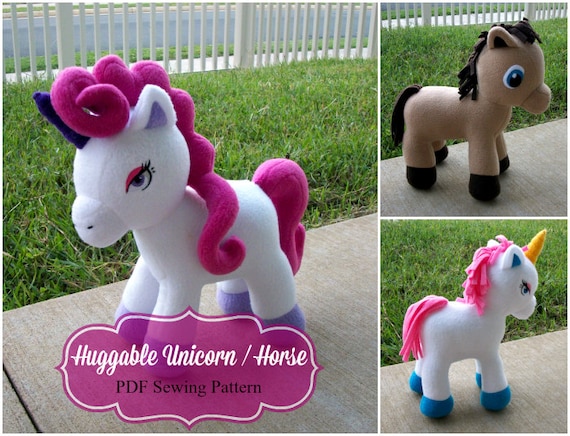 Fun and Simple Unicorn Softie Toys Sewing Patterns Perfect for Little Hands