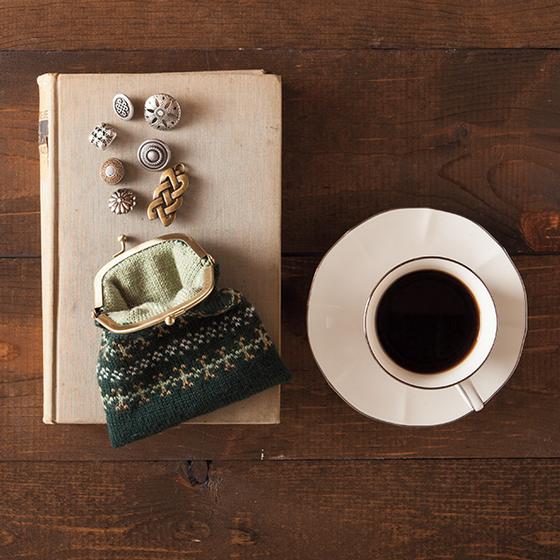 Knit a cute little coin purse to hold your change or miscellaneous items in. This adorable free knitting pattern is creative and fun to knit! Storing your treasures in a creative way by knitting a coin purse can that you can make for gifts for an adult or child.
Store your coins and tiny treasures securely within this pretty little lined coin purse. Dainty floral motifs add just the right amount of sweetness and give you a chance to brush up on your colorwork skills.
The outer purse and the lining are knit separately from the top down and completed with Kitchener stitch on the bottoms. After blocking, they are sewn together, then sewn to the purse frame .