Crochet Patterns for Summer
If you buy something through our links, we may earn an affiliate commission, at no cost to you. We only recommend products we genuinely love.
It seems that each year we have a resurgence of past fashion and that includes the crochet world. What was once popular 30 or 40 years ago is now on trend for today's fashion.
There is no denying that 70's inspired looks are now popping up more often. From home decor to clothing you can't deny the fun and funky colors of a different era. These patterns, textures and colors are making their way back into the mainstream style.
While summer is about easy-to-wear, comfortable and creative style. The crochet trend seems to be reining in supreme with the creative patterns to crochet. There's the Coastal Grandmother style that is ever so popular right now that is unique, breezy and fashionable.
What is the Crochet Trend About?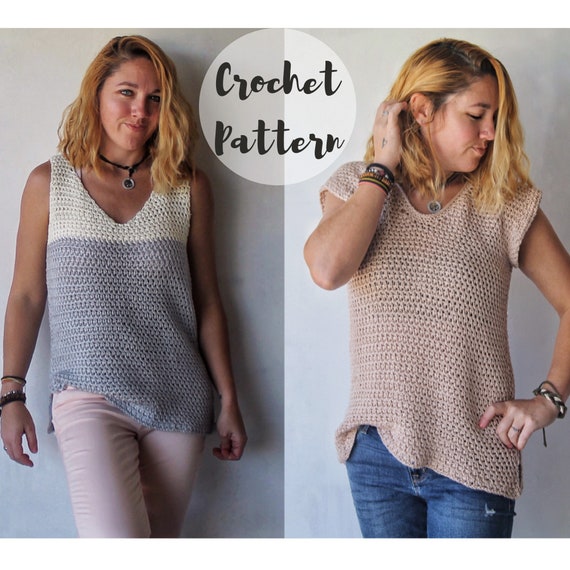 Crochet Pattern// the Wren Tank Tee// Crochet Tank Top
Some people when they think of crochet go directly to the thoughts of a grandma crocheting. However, nowadays with all the young people taking up the hobby you can easily remove that thought from your mind. When searching google or through Pinterest for 70's fashion you can be sure to come across icons from the past wearing crochet styles. Many of these pieces have come back into today's crochet trends.
Whether you follow the top runway designers or fashion bloggers you will discover crochet showing up in their clothing designs.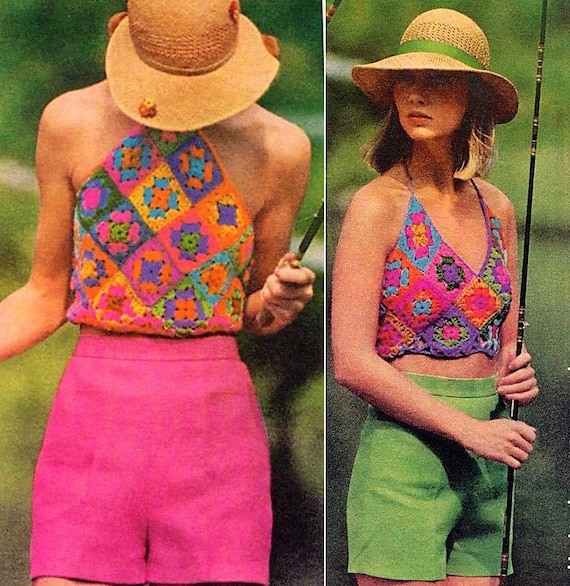 Vintage Crochet Pattern Womens Retro Granny Square Halter Tops
How to Crochet and Wear Your Project
If you are not ready to go retro you can easily crochet a simple top or tank to wear this summer. Even a lightweight beach cover-up or dress will be a perfect addition on vacation or at the beach. Neutral colors are always in season but if you dare to go retro you can easily use bright yarn colors to crochet your project.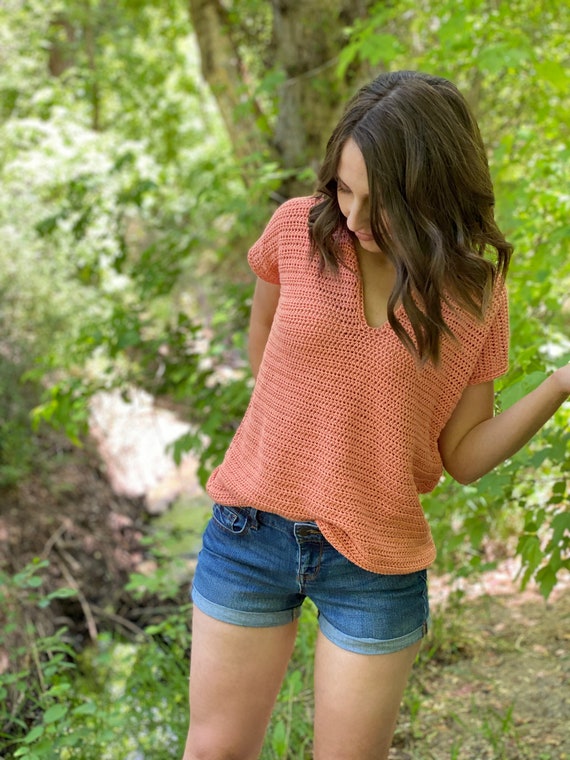 Sweet Summer Tee PDF DIGITAL DOWNLOAD Crochet Pattern
A cute halter or crochet tank top goes perfectly with a pair of jeans or shorts. You can easily add a poncho or a cover-up for an evening out on the town. Crochet a summer wardrobe easily with a few fun crochet patterns.

Sweet Pea Top Crochet Pattern
Tops to Crochet
Here are a few crochet tops to crochet for your next project.

In the Garden Top Crochet Pattern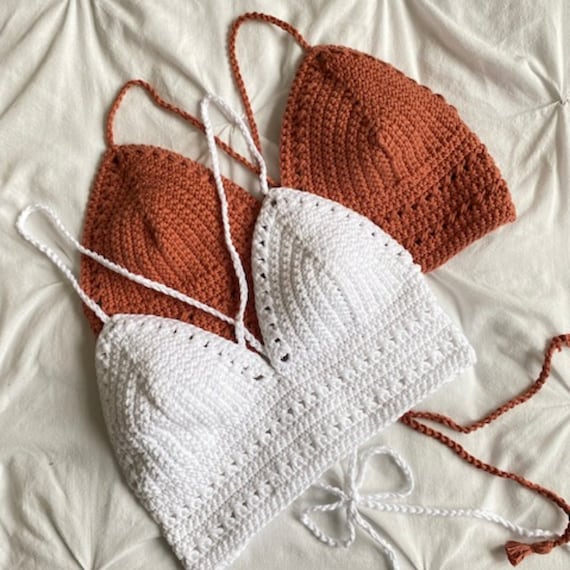 Crochet Pattern Retro Top

Zig-Zag-Summer Crochet Pattern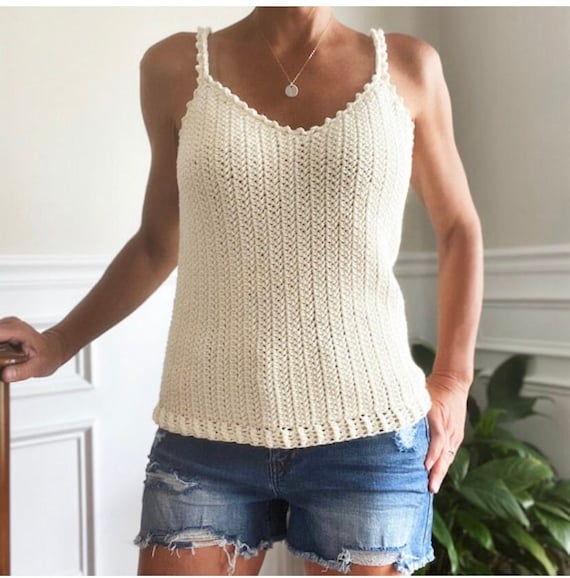 CROCHET PATTERN the Juliette Top Crochet Top Pattern Easy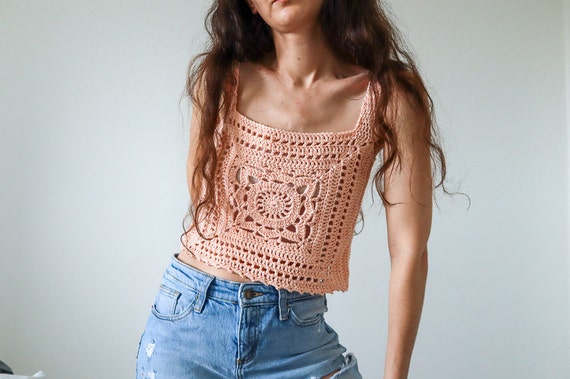 Willow Granny Square Tank Top Crochet Top Pattern Easy

Splash of Spring Tee Crochet Pattern

Rainbow Granny Square Sweater Crochet Pattern

ANNIE'S SIGNATURE DESIGNS: White Sand Tee Crochet Pattern

Hot Mesh Summer Top Crochet Pattern
Beach Cover-Ups and Dress Patterns
Dresses to wear during the day or evening and beach swimwear cover-up crochet patterns.

The Evelyn Maxi Dress Crochet Pattern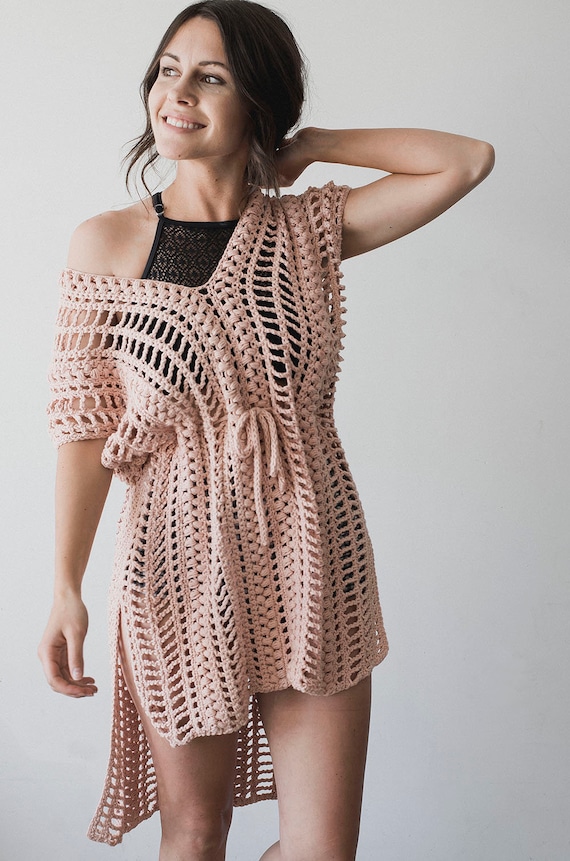 PDF Crochet Pattern for the Easy Breezy Swimsuit Coverup

On The Runway Ladies Dress Crochet Pattern

Forever Young Jumpsuit Crochet Pattern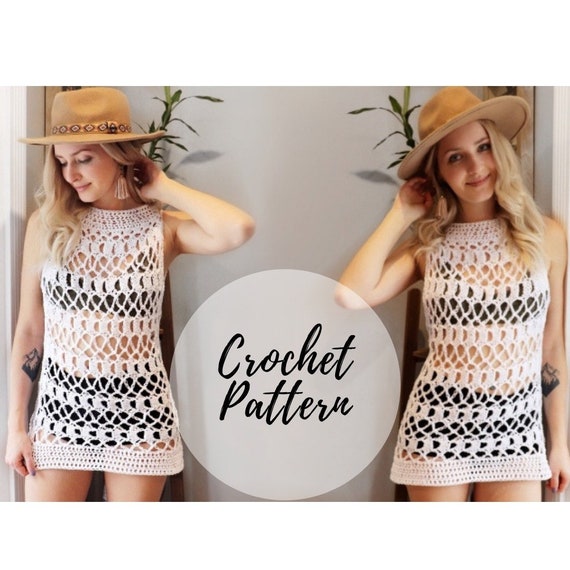 Island Beach Dress X Crochet Pattern

ANNIE'S SIGNATURE DESIGNS: Back Bay Cover-Up Crochet Pattern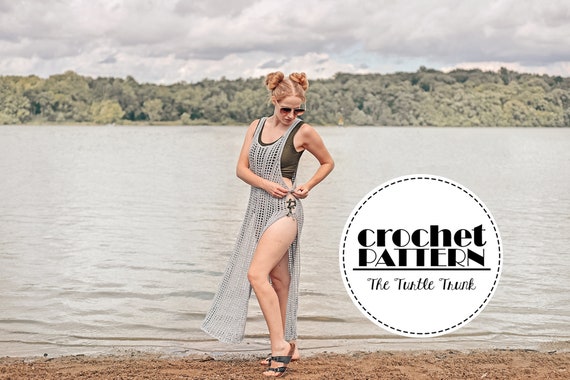 Beach Daze Cover-up Crochet Pattern Crochet Beach Dress
Accessories and More to Crochet

SIGNATURE DESIGNS: Pineapple Rain Shawl Crochet Pattern or Video

SIGNATURE DESIGNS: Grab 'n' Go Bucket Hat Crochet Pattern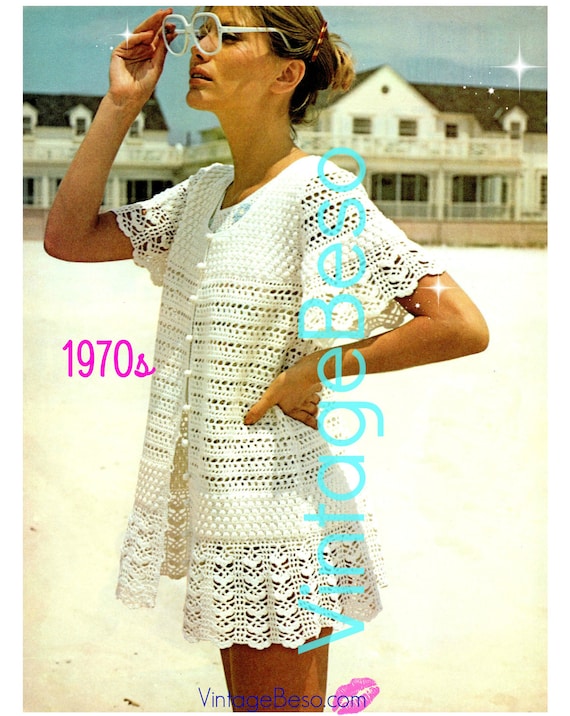 Coverup Crochet PATTERN Vintage 1970s Baby Doll Dress Lacy

The Jayda Cardigan Crochet Pattern

Ecru Summer Poncho Crochet Pattern

Field of Flowers Poncho Crochet Pattern