Comparing Crochet Patterns to Actual Dresses
The Rainbow Striped Dress on Amazon is a popular dress that comes in a variety of colors and sizes. If you enjoy crochet you may want to attempt to crochet this dress or one similar to it with some of the patterns we discovered below. The dress is lightweight and perfect for the spring and summer weather.
note this post contains affiliate links
Amazon's Rainbow Striped Crochet Dress
When you walk down the street in this dress you will be sure that heads will turn! Especially if you crochet and wonder if it's handmade or not. What's great about this dress is it's an inexpensive dress that comes in 4 different colors and sizes and can be purchased on Amazon.
Now, if you crochet you may want to challenge yourself to crochet something like this dress on your own. Sometimes a handmade crochet dress is the right choice because you can modify it to fit right and choose your yarn colors.
Get the Fu jian juan Rainbow Striped Long-Sleeve Loose Crochet Mini Sweater Dress for just $37 at Amazon! Please note, prices are accurate at the date of publication, April, 2022, but are subject to change.
This dress sort of plays with color-blocking, pattern-blocking and stitch-blocking all at once. If you're looking for something unique and eye-catching to seriously elevate and define your casual style, this is the type of piece qualified for wearing this summer! It features varying crochet patterns throughout with an eclectic rainbow stripe design, and it's simply stunning!
You can feel comfortable in this dress while wearing something underneath it. There's are four different colors, green, an orange, a blue and a black, which has some hot pink accents. Each is as impressive as the last and will earn you an equal amount of compliments!
Because of its unique crochet design, this dress can totally work in warmer spring or even summer weather. It's nice and breathable, making it a multi-seasonal essential! Time to add to cart!
eRainbow Striped Color Block, Crew Neck, Long Sleeves, hollow perspective effect, its very loosely knit so have to wear a layer inside for modesty. Loose And Casual Dresses With Flared Cuffs.
Suit For Casual, Home, Date, Party, Work, Shopping.
Crochet Patterns for a Summer Dress
For those of use who would rather take the challenge and crochet our own dress instead of purchasing one there are some really great patterns to tackle. We love the Rainbow Striped Dress crochet pattern that we discovered on Etsy. According to the reviews the pattern is easy and fun to follow.
You can crochet the dress in a variety of colors and sizes. A lightweight cotton yarn would probably work best to crochet a dress something like this one. The great thing is that you can customize to your own size and color choices.
If you prefer to crochet a dress for summer you can easily make it in a solid or striped color. It depends on your style and preference. Either way there are lots of great crochet dress patterns available to make in your perfect size and color!
It's perfect for an evening by the pool or even to wear over your swimsuit to the beach! You can wear it all summer long and make more than one if you desire! Learn more about the Crochet Rainbow Striped Dress Crochet Pattern Here.
When crocheting a dress be careful to measure in order to get the dress to fit correctly. Most patterns will be able to help you get the measurements correct to fit your size.
More Crochet Dress Patterns
Here are a few more crochet dress patterns that you may want to check out and crochet. There are great patterns for dresses that you can crochet and wear all year long.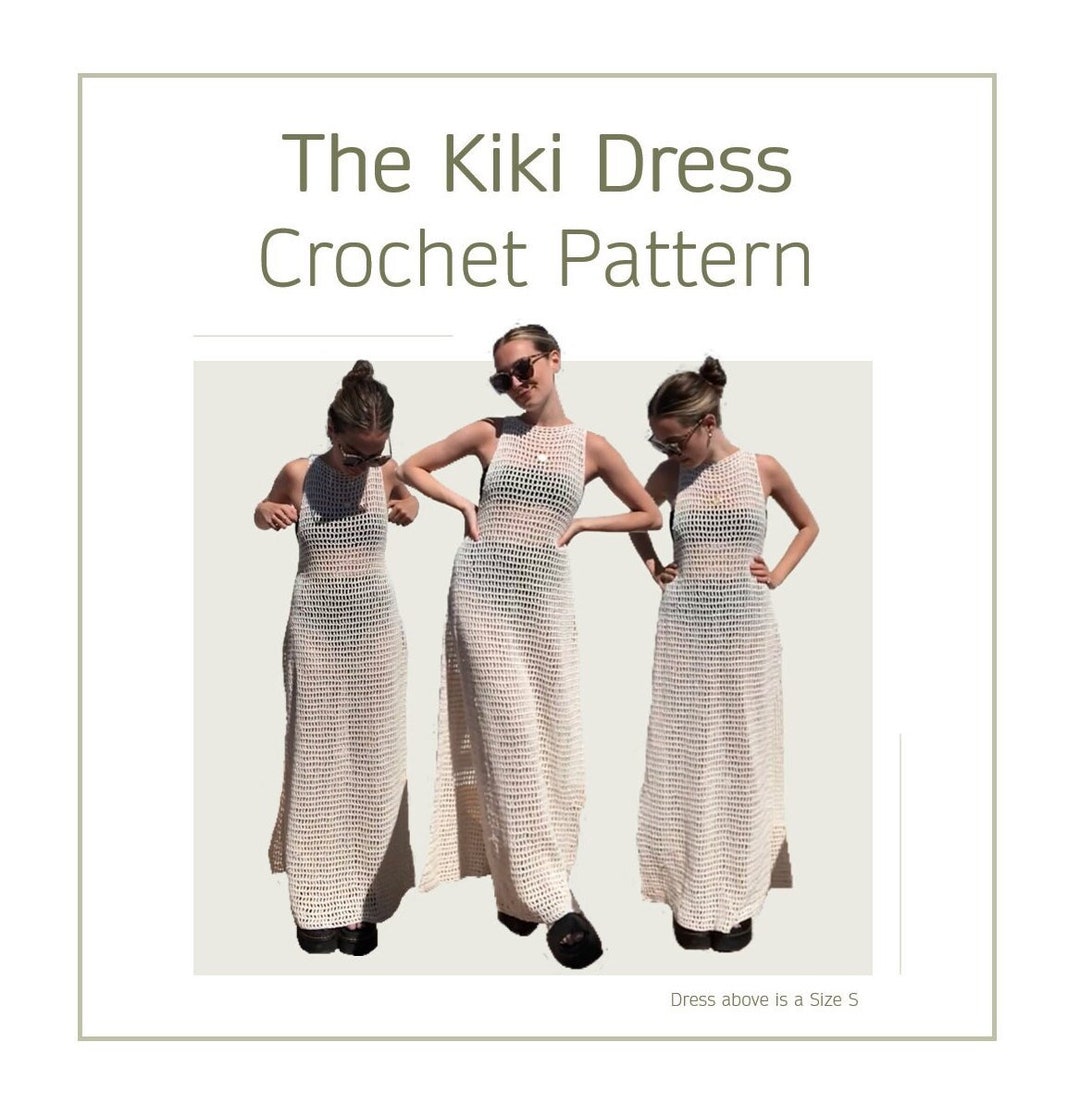 The Kiki Crochet Dress Pattern Crochet Beach Dress Pattern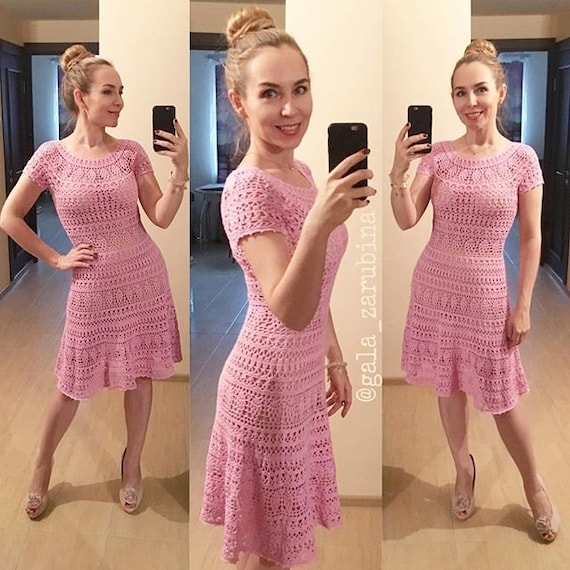 Crochet Pattern kelly: Summer Lace Dress Crochet

The Spring Garden Dress Crochet Pattern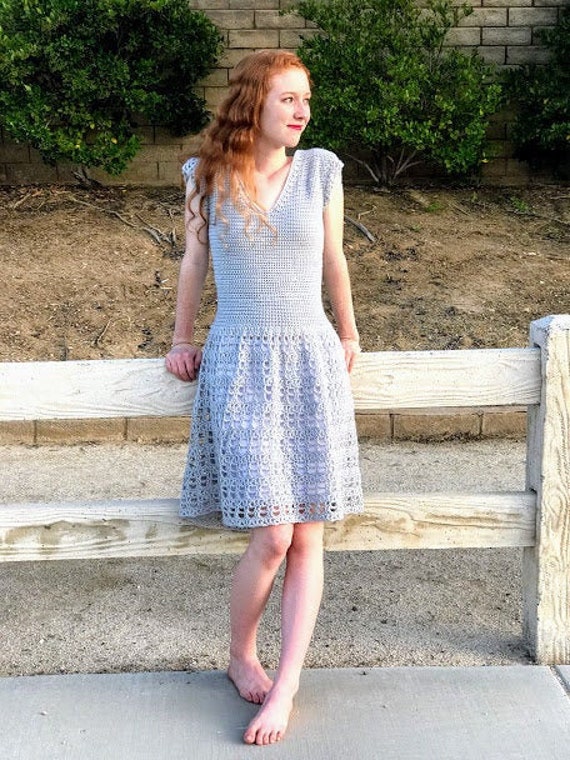 Parisian Dress Crochet Pattern Women's Crochet Summer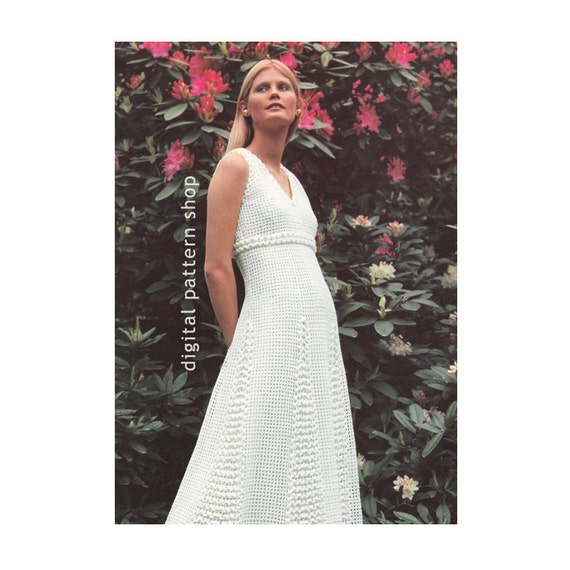 Crochet Dress Pattern Vintage Maxi Dress Empire Flared Dress

Crochet Kit – Golden Hour Sundress