Etsy Finds Crochet Cardigan with Hood Pattern
Discover the BOHO look with this Granny Square Crochet Cardigan Sweater Pattern that has a hood! The pattern can be made in sizes Small to Extra large.
Note this post contains affiliate links and I may be compensated at no additional cost to the reader.
How to Crochet the Colorful Cardigan Sweater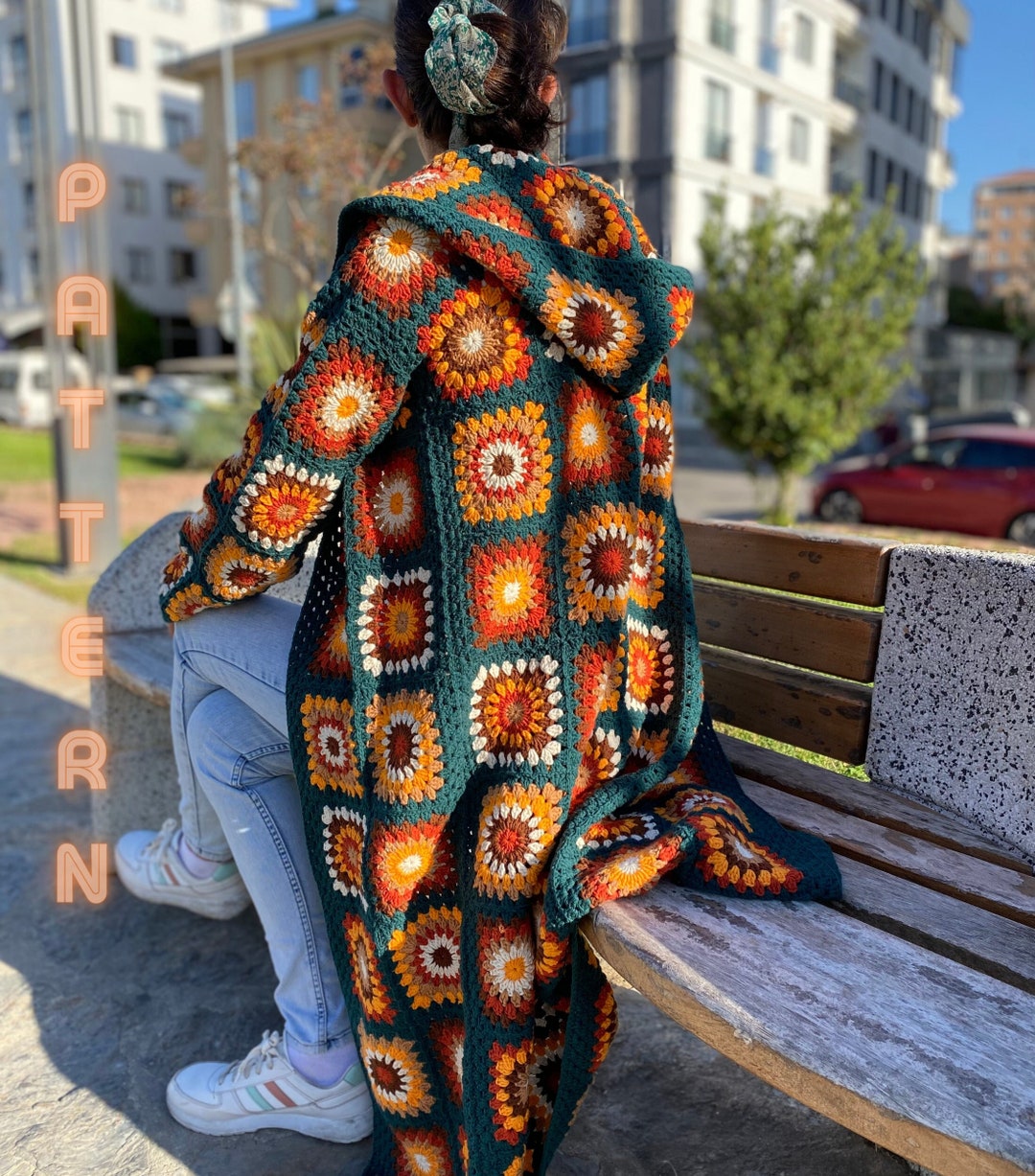 Crochet Cardigan Pattern Woman Sweater PDF Afghan Pattern
First of all before getting started you will need to download the pattern for the sweater here. This is easy to do. The pattern is in PDF format so you can easily view it on your computer or print it for easy reading.
What Yarn Should You Use for this Project?
Make sure to have the correct crochet hook, stitch markers, a good pair of scissors and the right type of lighting when you are crocheting this project.
This is a digital download.
It includes a 54 minute video and 10 page diagram and a PDF with illustrations.
More Crochet Sweater Patterns