DIY Face Mask, Sewing and No-Sew Face Mask, Vinyl Face Shield Pattern and More!
One way to give back to your community is to make face masks for family, friends, health care workers and others. You can easily sew or make no-sew masks with these easy free patterns provided below.
note this post contains affiliate links and I may be compensated at no additional cost to the reader
The patterns include a easy to sew mask with video instructions and printed instructions. A cone face mask that makes a great filter for a face mask. An octagonal face mask that is easy to make with the free instructions. A vinyl face shield to protect your face, and a no-sew face mask that anyone can make!
Be sure to follow the instructions carefully and use the right fabric for face masks as suggested in the pattern.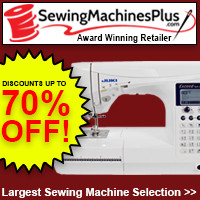 Free Face Masks and Face Shield Patterns

DIY Face Mask to Sew - Free Pattern
Fabric face masks are easy to make and perfect for donations. This quick video tutorial with free printable instructions will wall you through the DIY. Use different styles of fabrics to create a special mask!
DIY a Filter-Pocket Face Mask
Elastic cording was used to make this mask but you can easily try fabric ties, bias tape
or any other type of cording material to make masks.
Octagonal Face Mask Pattern
Easy Face Mask Pattern
If you have a little free time this is the perfect mask to sew.
Stitch up a stack of filter-ready fabric face masks to wear or donate. If you are out of elastic try altering the design to accommodate fabric ties.
Free Vinyl Face Shield Project
Since a vinyl face shield offers extra protection in addition to a face mask here's a little project to add to your DIY.
Vinyl face shields provide an added layer of protection over a face mask. Click here to learn how to make your own out of just vinyl fabric
and bias tape.
Easy to Make No-Sew Face Mask
Turn a bandana
or any piece of fabric into a face mask. Learn how with these easy step-by-step instructions.
Read -
New GO! Free Face Mask with Fabric Strip Ties Pattern and Mask Cover Pattern
How to Make a Face Mask at Home