How The Ibotta Cash Back APP Is The Best Way To Earn And Save Money
While there are several great cash back apps available including Ibotta, Checkout51, Fetch Rewards Top Cash Back Online Deals and Coupons and many others. We wanted to focus on one of the advantages of our favorites which is the Ibotta App.
One of my very favorite apps is Ibotta. You can find offers, redeem offers, maximize offers and refer friends for additional cash and savings when shopping. Ibotta helps you save money on groceries, clothing and more. Whether you are shopping in the store or online you can earn cash back with the app. Learn more ore sign up for Ibotta here through my referral link and get $10 when you use the app for the first time. Ibotta referral code YKHMNMV.
note this post contains affiliate links
Why Use the Ibotta APP?
FREE ITEMS
Ibotta will have a selection of free after offer rebates. Which means you can get an item completely free! Once you purchase the item and scan your receipt or add it to the app if you have your card linked to the app.
Not only that, but sometimes the value of their rebate is actually more than the cost of the product price. Which means you get additional cash back! It's a great way to make money when buying items!
With Ibotta, even if the item is on clearance you can still get the rebate. I've purchase several items like toothpaste on clearance and got more than $2 additional cash back.
This is perfect for deals and things you want to stock up on or make some additional cash back!
Another great source for using the Ibotta app is that you can combine it with sales and coupons for additional savings. This means that you can clip your digital or paper coupon in your store and still use the Ibotta APP for additional cash back.
Also with Ibotta there is no confusion if you are purchasing the correct item or not. This is because they have a barcode scanner that allows you to scan the product to make sure that the product you are buying qualifies for the cash back rebate.
The last thing we love about the Ibotta App are the bonuses. They have so many bonuses to choose from. They provide incentives to continue to use the app by purchasing additional products. Often these bonuses include buy 10 of these products get an additional $5 or buy 8 and get $2. So when you start doing multiple rebates at a time you end up getting items completely free because you are receiving additional money with those bonuses.
How Do You Get Ibotta?
First thing you need to do is to download the APP. You can do this one of two ways. Go to your APP store and look for the Ibotta App or CLICK on MY Referral Link and it will take you directly to the APP.
Remember using my referral link or my referral code is going give you an addition $10 back when you scan or add your first receipt. Make sure to enter the referral code YKHMNMV
How to Use the Ibotta APP
Ibotta has options for online shopping in store shopping. You can shop online using Ibotta by installing the Ibotta APP through Google Chrome where it automatically adds cash back to qualifying purchases.
For in store shopping it's fairly easy to shop. You have to find the store that you are shopping at for example Target. Just use the search bar at the top of the app and search for the store or a specific product that you are looking for. You will also find recommended retailers on the APP that Ibotta thinks you will enjoyYou c or may be located close to you.
You can also find more information about bonuses or shop by category if you prefer. On the bottom of the screen you will find home, redeem, bonuses, and information about your account.
Next, you will want to find and select offers. Look for the store that you want to shop at. Look for the in store offers and check out the different categories. For you, What's hot, best value, new offers, any item offers, meat and seafood, candy and sweets, kids and babies and several others to choose from.
Once you are interested in an item make sure check the item (it will show as a green checkmark). That means that you have selected that offer. It needs to be highlighted before you submit your receipt or if you are using the link to your account before you check out of the store.
You can view all of the items all of the items that you have selected. Make sure that you have understand all of the details of the offer before you submit your receipt. Sometimes it allows you to purchase more than one of the items. I always check the product barcode before I check out and complete my purchase.
Now that you have added the item there are two ways of getting your cash back in the app. If you have your loyalty card or account from the store connected once you check out it should automatically accept the rewards. I prefer to scan my receipt once I get home to make sure that I have not missed adding any items to the app. It's easy to scan or take a photo of the receipt and submit it.
How to Verify Your Earnings
Once you have submitted your receipt you can go to your account and you will see you current earnings and lifetime earning. You can click on your earnings to see a list of all of your recent rebates and bonuses.
If for some reason your account isn't credited correctly. Go to your account, to earnings, and look at the incorrect offer. Just click on the offer that you noticed is incorrect In the top right hand corner you will see a ? question mark. Click on that and you can view your receipt image, report an issue, help center, or cancel. You can report an issue and let them know what the issue is. Ibotta is quick to respond when it comes to crediting your account correctly.
How to Cash Out the Ibotta APP
Once you have at least $20 in your account you just need to go to your account. There you can add your bank account, paypal, or choose from gift cards for shopping at stores such as Amazon or Walmart. It's a fairly easy process to do. I prefer to get the gift cards in order to have money for my next shopping trip but you may want the cash back in your account.
Just remember you do have to get a minimum of $20 to cash out on the App.
If you have any questions let me know I would be happy to answer them.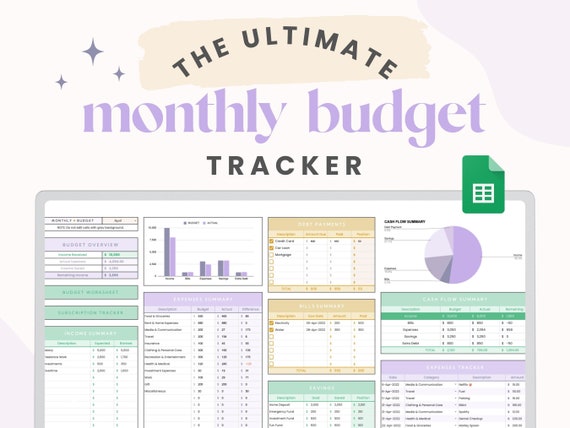 Monthly Budget Spreadsheet for Google Sheets Digital Budget