Learn How to Make a Flip Chair
For months I have been looking at alternatives ways for an extra place for the grandkids to sleep when they stay overnight. I really like the Flip Zone Chairs but wanted to choose different colors for each one of the kids and the best way to do this was to make my own. Fortunately, there is a free pattern to make your own Flip chair that you can turn into a bed.
The pattern calls for 4 Yards of Outdoor Fabric
I guess they suggest the outdoor fabric to make it more sturdy but if you know of a durable easy to work with fabric you may want to try that.
You will also need 3 foam cushions and a sewing machine, plus two bags of polyester stuffing
.
You could also make these buy purchasing existing outdoor cushions and assembling them together per the instructions but you are then limited on fabric choices.
Things You'll Need
Thread

Tape measure

Scissors

Straight pins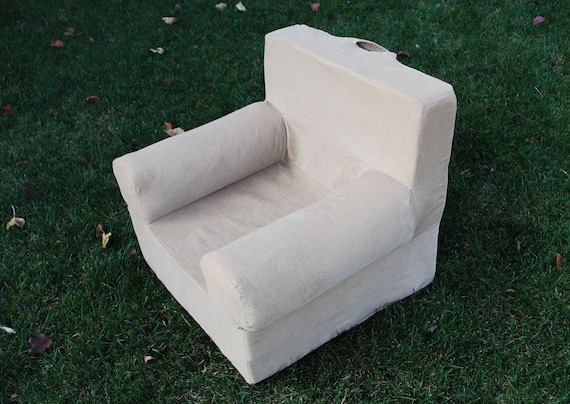 Child's Soft Chair PDF Pattern