When you love to knit or crochet you know the importance of settling down in your favorite spot to work on your next or current project. Whether you are working on small or large projects it only takes a few simple tips to create the perfect spot to crochet or knit in with your favorite hooks or knitting needles.
Read How to Design a Comfortable Read Nook
PICK OUT THE PERFECT CHAIR
The first thing to do is to decide on the perfect spot for your nook to be in. Choose the perfect place in your home where you want to locate your project area. Take careful measurements of this area to determine if you can add additional furniture to it. If you have items in the area already remove them in order to visualize your space and measure it properly for any additional items you may want to purchase.
If you are using existing furniture make sure that it will match your current design without having to paint or try to change too much of your desired aesthetic in the room.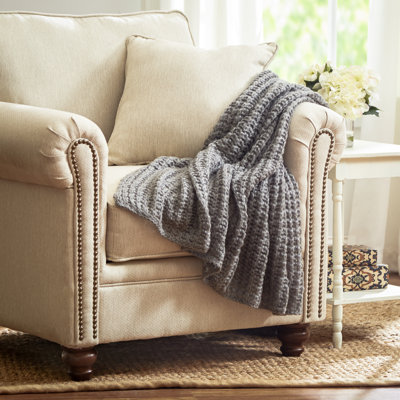 First, decide on a comfortable chair to sit in. If you are like most crafters you will be sitting in the chair for a few hours at a time so make sure you pick something that is comfortable and durable. Look for a piece of furniture with plush cushions, a deep seat, and comfortable arms. Just because it's functional doesn't mean it can't be stylish. Make your first statement in your knitting or crochet nook a chair that is both attractive as much as it is functional.
ADD A SIDE TABLE
Once you have decided on a chair you can choose a side table that fits with the chair. The table should compliment the chair and also be a source to store materials, tools, hooks, scissors, or reading materials in. Possibly a table with a drawer or shelving in it. Of course you could just do a standard end table and add a bookshelf or cabinet for your yarn collection in addition to the table.
ADD A FLOOR LAMP OR A TABLE LAMP
A Craft Nook
would not be complete without the perfect lighting in order to clearly view your projects. A table lamp should be positionable in order to direct the lamp where you want it. A floor lamp can be used if you want a lamp to be position behind or next to the chair depending if you are adding a side table to your work area.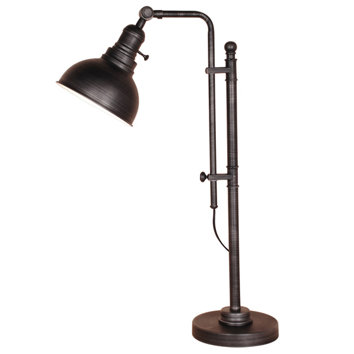 ADD ACCESSORIES AND STORAGE
Depending on the size of your space you can accessorize the area with bookcases, storage, or table accessories such as plants or decorations. Create your space from a small corner in one room or if you are lucky enough to have an entire extra room to design, choose the perfect colors, chairs, an indoor fireplace, storage and other items to make your spot comfortable for crocheting and knitting all year round.