Free GO! Sea Dreams Quilt Pattern Download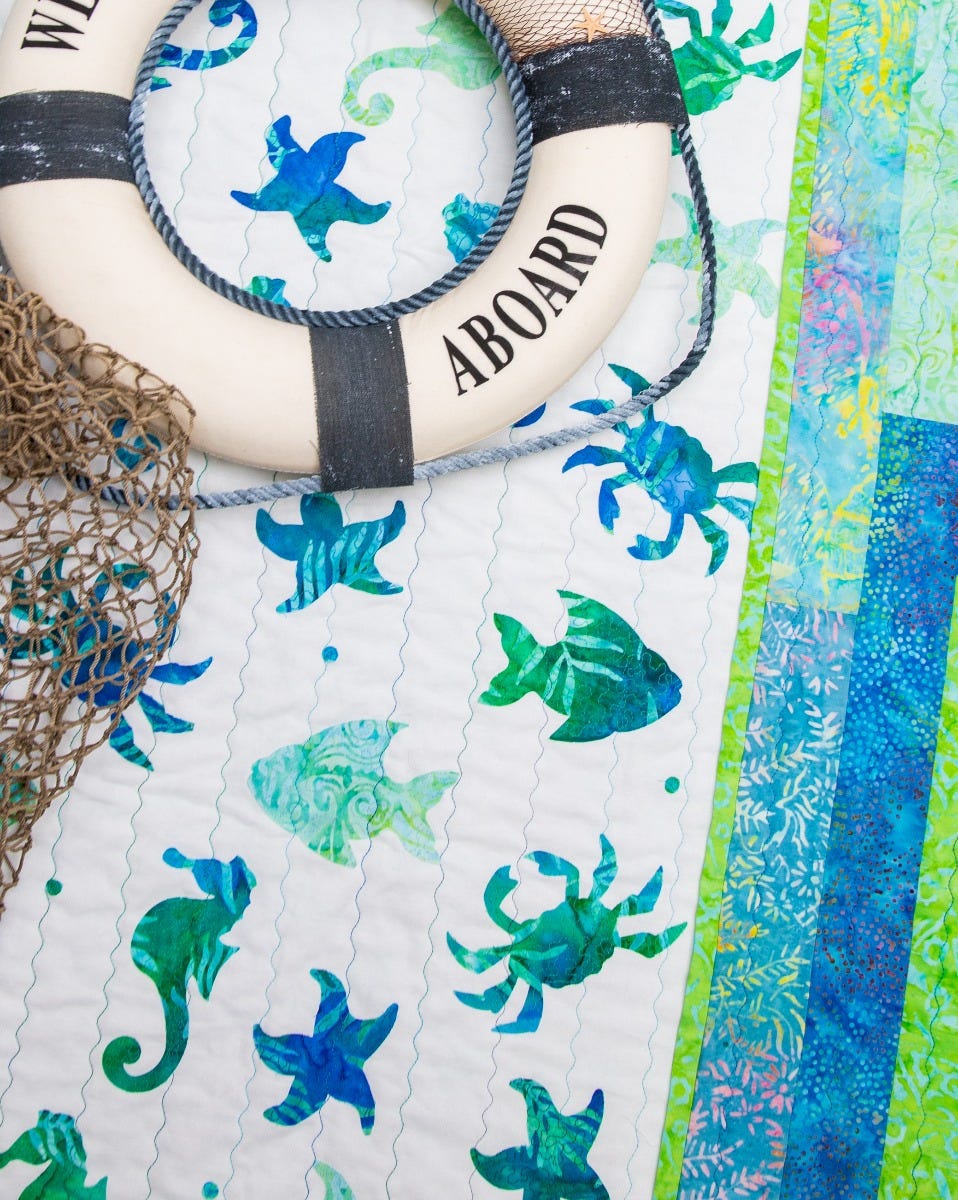 Create a beautiful sea themed ocean quilt with your AccuQuilt GO!Baby, GO!,  Studio, or GO! Big Fabric Cutters!
note this post contains affiliate links
Finished size 52.5″ x 60.5″
Complete this project to match an ocean themed room, for a person who loves the sea, or just a fun project to quilt! Using your favorite blue and green fabric colors it's easy to quilt this Sea Dreams Quilt!