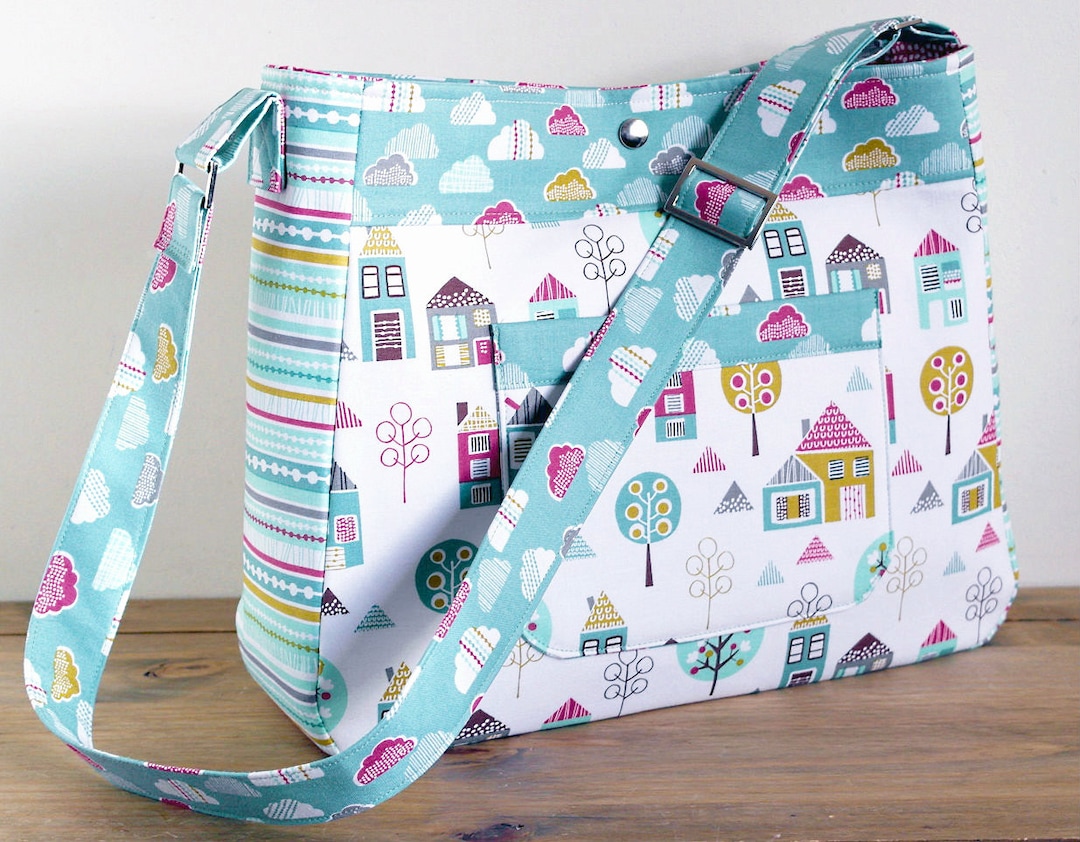 Diaper Bag Pattern Petite Street Nappy Bag Sewing Pattern

Sew a Weekender Bag by Nicole Mallalieu
Summer means running around more with your baby or toddler and while you still need to carry items with you if your child is under the age of 3 a smaller diaper bag will be easier to hold all of your stuff in. This DIY Diaper bag was designed with lots of pockets to keep all of your things in for a busy mom on the go. 
The wide base lets it stand up easier in the car and it can easily fit diapers, small toys, snacks and drinks for a day at the park. The design makes it easy to zip and with easy to sew sport separating zipper and with long handles that are perfect to throw over your shoulder with one hand. 
Another great thing about this easy to sew diaper bag are the large side pockets that allow you to carry a couple of large water bottles, your keys, your phone or whatever you need to access quickly. 

The finished dimensions of this bag are 12'' high x 16'' wide x 5'' deep.

Diaper Organizer Bag | Madam Sew

How to sew a tote bag with a flat bottom | Madam Sew