Discover the Sizzix Big Shot Machine Bundle with Ocean Sparkle Cutting Pads

Sizzix – Big Shot Machine – White and Gray – With Exclusive Ocean Cutting Pads
Save BIG on Sizzix Products Today!  View Details
note this post contains affiliate links


What can you make with the Sizzix Big Shot Machine?
Get ready to create on a whole new level with the exclusive Sizzix Big Shot Machine Bundle with Ocean Sparkle Cutting Pads by Sizzix!
Cut, emboss or stencil your own unique invitations, scrapbook pages, cards, home decor, embellishments, altered art, quilt pieces, fashion accessories and more with this portable roller machine that works with many different materials. The versatile Big Shot Machine has an opening of 6 inches and is compatible with the entire Sizzix
product library with the exception of Bigz Plus
and Bigz Pro dies
and works with many other brand dies and embossing tools always check machine and accessory requirements to ensure compatibility, machine accessories may be sold separately. This bundle contains everything you need to get started on your die cutting journey, including
One Big Shot Machine that measures approximately 14 1/4″ L x 12 3/8″ W (with handle) x 6 5/8″ H and features a sleek gray and white color scheme with the Sizzix logo embossed on the handle
One pair of Ocean Sparkle Standard Cutting Pads
One adjustable Multi-Purpose Platform with diagrams and guidelines
One Sizzix Sandwich Booklet with 16 pages of instructions and ideas
One three-year limited warranty
Learn How to Order this Item Currently on Sale and Discover Projects that you can Create! ⇒
More Sizzix Machine and Deals!!

Exclusive Sizzix Big Shot Machine Die Cutting Bundle – Nested Squares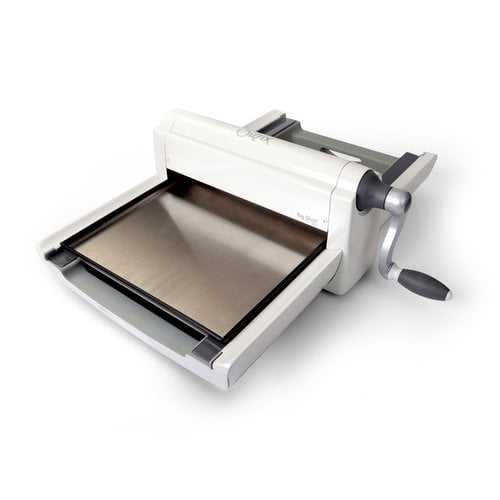 Sizzix – Big Shot Pro Machine Only with Standard Accessories – White and Gray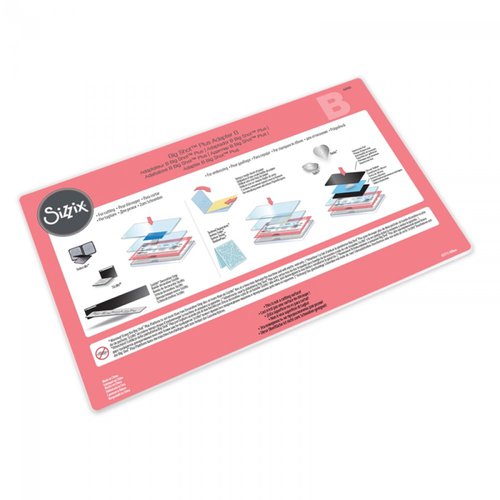 Sizzix – Adapter B, Standard – For Big Shot Plus Machine Only

Sizzix – Big Shot Foldaway Machine Only – White and Gray

Sizzix – Making Tool – Die Brush and Die Pick Accessory Kit
Related Articles
Save on Annie's Creative Woman Kit-of-the-Month Club for Beautiful Crafts to Make Every Month