Sewing Pattern Fabric Stair Storage Basket
Fabric Stair Basket Storage Basket Pattern 
Fabric Stair Basket sewing pattern is a perfect way to keep the clutter off of your stairs. Handy for the items that you need to take up and down on a regular basis.  This is an easy to sew pattern for you to create using matching fabric
for your decor.
note this post contains affiliate links
More about this Pattern
The Fabric Stair Basket is a quick sew that is easily customizable to fit stairs anywhere. The handles make it simple to grab the bag and go, and the optional pockets make it easy to tuck in those things you don't want to lose. Use the bag to collect the random items that get left around, or to help carry the items that need put away. However it gets used, the fabric stair basket will always look nice sitting on the stairs helping to keep everything in its place.


Instant download digital sewing pattern. The finished fabric stair basket is 6 inches wide by 23 inches long by 16 inches high.
Download the Sewing Basket Pattern Here –>
More Sewing Patterns
   Boxy Pouch Set Sewing Pattern —>
Round Zip Bags Storage Pattern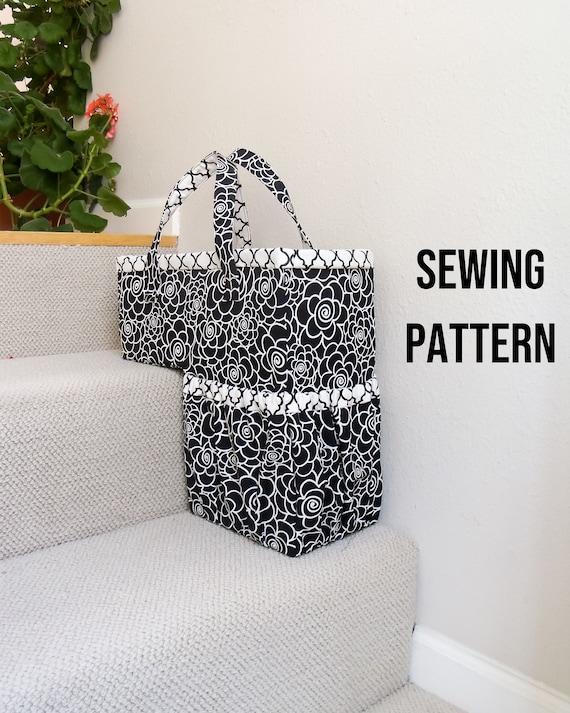 SEWING PATTERN DIGITAL Stair Basket Organization Basket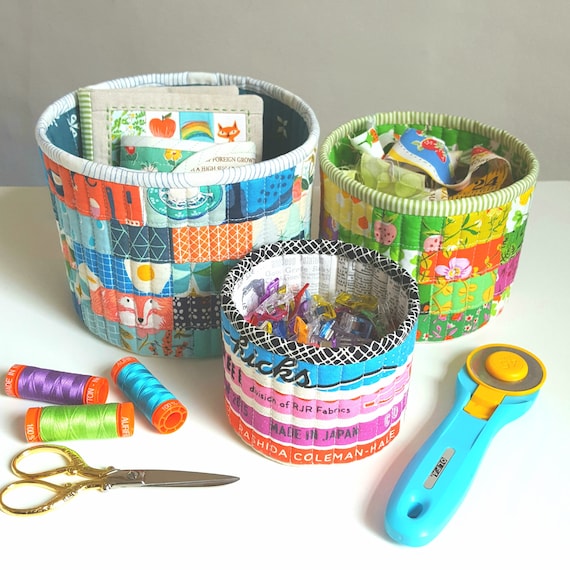 Tub Family. PDF Pattern. Fabric Baskets. Storage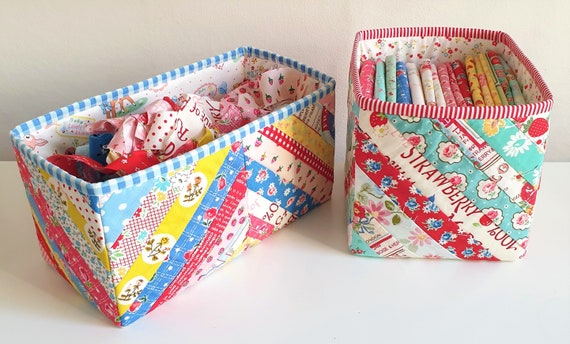 Tubby Boxes. PDF Pattern. Fabric Baskets. Storage
Related Articles
How to Mend Clothing Using Crochet, Knitting and Sewing Methods Online Class
Happy Easter Easy to Make Quilted Egg Ornament Kit