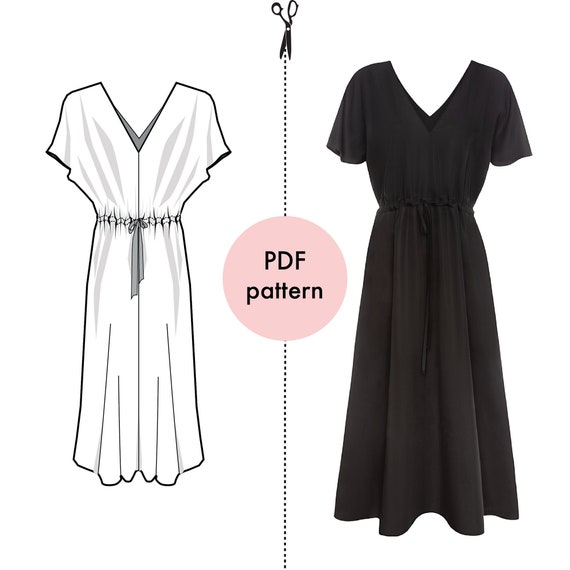 PDF Summer Dress Pattern Beginner Sewing Pattern Instant
Sewing a comfortable summer dress is easy when you select a quick sewing pattern and the right lightweight fabrics.  The perfect fabric for a summer dress for women can be 

Cotton, cotton types, linen, challis, rayon & blends, silk & silk types. 
Dresses should be loose fitting and made with short or sleeveless patterns like the pattern shown above. A summer dress can be above the knee or a longer pattern that falls right above the ankle.  Maxi Dresses are always a great choice for summer!
When sewing a summer dress pick out colorful and comfortable fabrics that go with the summer colors. Light colors are always a good choice for summer outings as they tend to keep you cooler.  Check out some of the fabric and patterns suggestions below for sewing your summer dress.