Review of The Mandala Coasters Crochet Kit from DMC a Great Creative Kit to Crochet for Your Home
Crochet a few coasters for your home with this fun creative kit from DMC. Mindful Making kits include everything you need to make your project including instructions, yarn, and crochet hook!
note this post contains affiliate links and I was provided this kit in exchange for my honest review.
Crochet Coasters for the Home
The Mandala Coasters Kit is perfect for that quick project you want to crochet for a gift or for your own home. Easy to follow steps make the coasters a quick way to crochet these adorable coasters.
Sometimes we all just need a small, carefree project to work on. Especially after completing a large crochet item. Mindful Maker kits serve that purpose.
Enjoy up to 12 hours of mindfulness that is perfect for beginners or experience crocheters. The kit even makes a great gift for that someone special who want to learn a new hobby such as crochet.
The kit includes step-by-step instructions in English and 4 other universal languages. The stitches are meditative in order to soothe your mind to create calming coasters.
It's call soul-soothing stitches because crochet helps your relax and crochet away the stress as you create something beautiful.
Check out the beautiful coasters that you can crochet. They make a great gift or something new for your own home decor.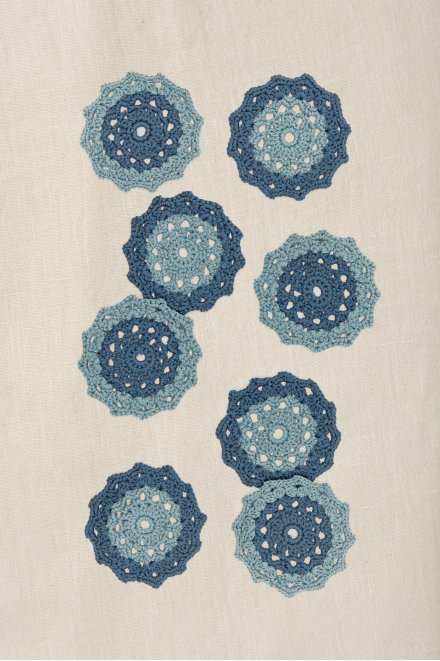 How can you go wrong with all the tools you need to make one project and still be able to use the crochet hook and pattern over again! Even the color of the yarn is soothing and helps you think about relaxing!
This kit includes:
-4 balls of Baby Cotton yarn (20g)
-3.5mm crochet hook
-Sewing needle
-Instructions
-Pack of 10 stitch markers
Dimensions: Approximately 4.9in
Level: Beginner
Time to make: 12 hours
Cotton yarn is perfect for coasters!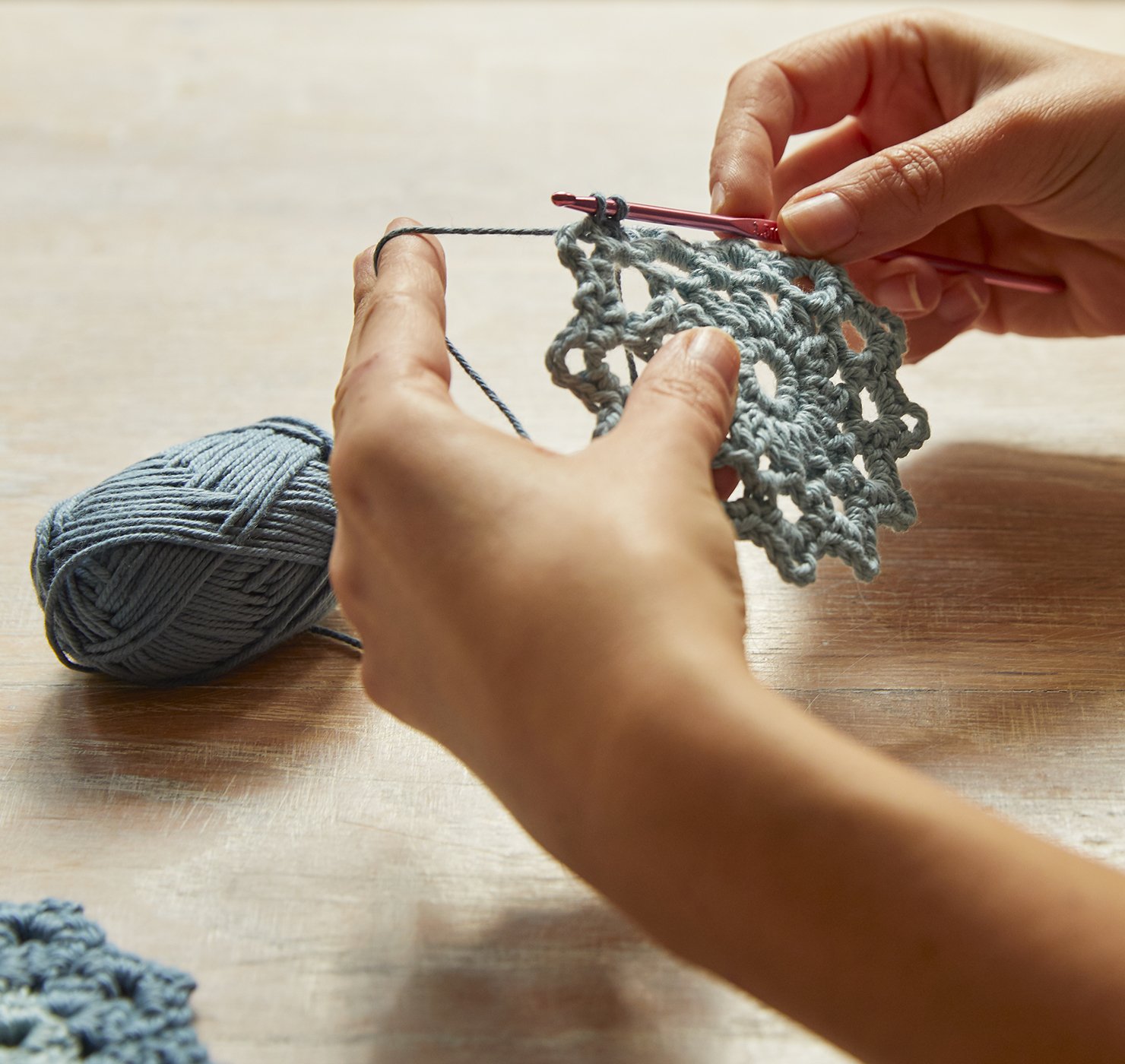 mindful making

Enjoy the creative process as much as the final piece with this Mindful Making crochet kit.
Inspired by the practice of mindfulness, this kit is specially designed to help you unwind and reconnect to the here and now with each rhythmic stitch.
This kit includes a timeless design, simple stitches as well as easy-to-follow instructions, ideal for those who are new to crochet.
Easy to follow instructions

Perfect for beginners

Enjoy hours of mindfulness
Enjoy More Creative Kits From DMC