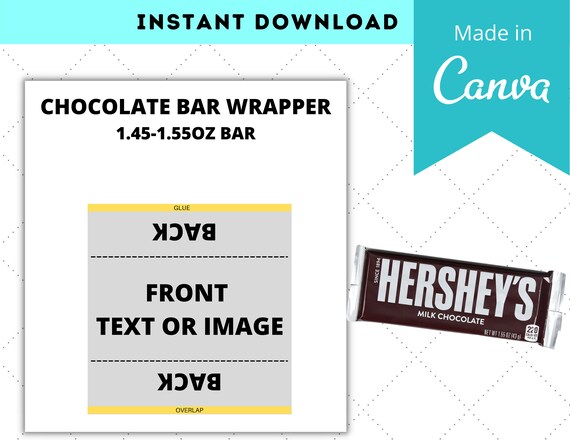 Chocolate Bar Wrapper Template Hershey Bar Template
Wrap up the perfect wedding favor with these rose candy bar wrappers. They can also be used to wrap other things, like tissues for "tears of joy" at the ceremony or candy tubes.
affiliate links 

Personalized candy bar wrappers can be a fun idea for weddings, fundraisers, birthday parties, baby showers, and gift ideas.  You can make your own personalized candy wrappers online or at home depending on your skills and printing abilities.

Another great idea is to send out wrappers as invitations for a birthday party!
If you are creative you can purchase some nice paper and measure it to fit your candy bars. Use a program like Microsoft Word and get creative.  It would be easier to find an online template that fits your candy bars and use that to make the wrappers and trim them to size.
There are many ways to make a candy bar wrapper. You can download free templates online, instructions and learn what type of paper to use to make these treats.  Here are some fun places to find instructions and templates.