Easy to Make Valentine's Day Crafts for the Classroom
**I was compensated for this post. This post also contains affiliate links and I will be compensated if you make a purchase after clicking on my links.

Remember the fun of handing out Valentine's Day Cards as a kid? Parents can easily purchase Valentine's Day Cards for the kids to hand out in the classroom but as a teacher or parent you can have fun making your own Valentine's Day cards and
crafts with just a few items from the
Dollar Store
.
Using just a few items such as paper, stickers, scissors, crayons, markers and glue kids can create heart shapes and make their own creative Valentine's Day cards to place in shoe boxes and hand out to family and friends.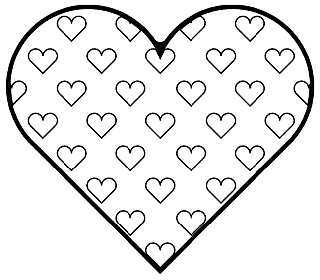 Construction Paper is one of the best items to use to make kids crafts with. Kids can easily cut out hearts with scissors and construction paper in all sorts of colors and make cards by folding the paper in half and adding stickers, drawing pictures and writing notes on the cards. It's always fun to cut out shapes and hearts and glue them onto paper or paper bags. The simple and easy projects are sometimes the best ways for kids to get creative with their Valentine's Day crafts.
You can easily print gift tags and Valentine's Day Cards for the classroom and have the kids cut out the shapes for the printables.
Kids can also make their own treat bags or parents can help create treat bags to hand out for the kids classroom parties and events.
Here are some free Dollar Tree Craft Ideas for you to check out and try for the kids and for at home!