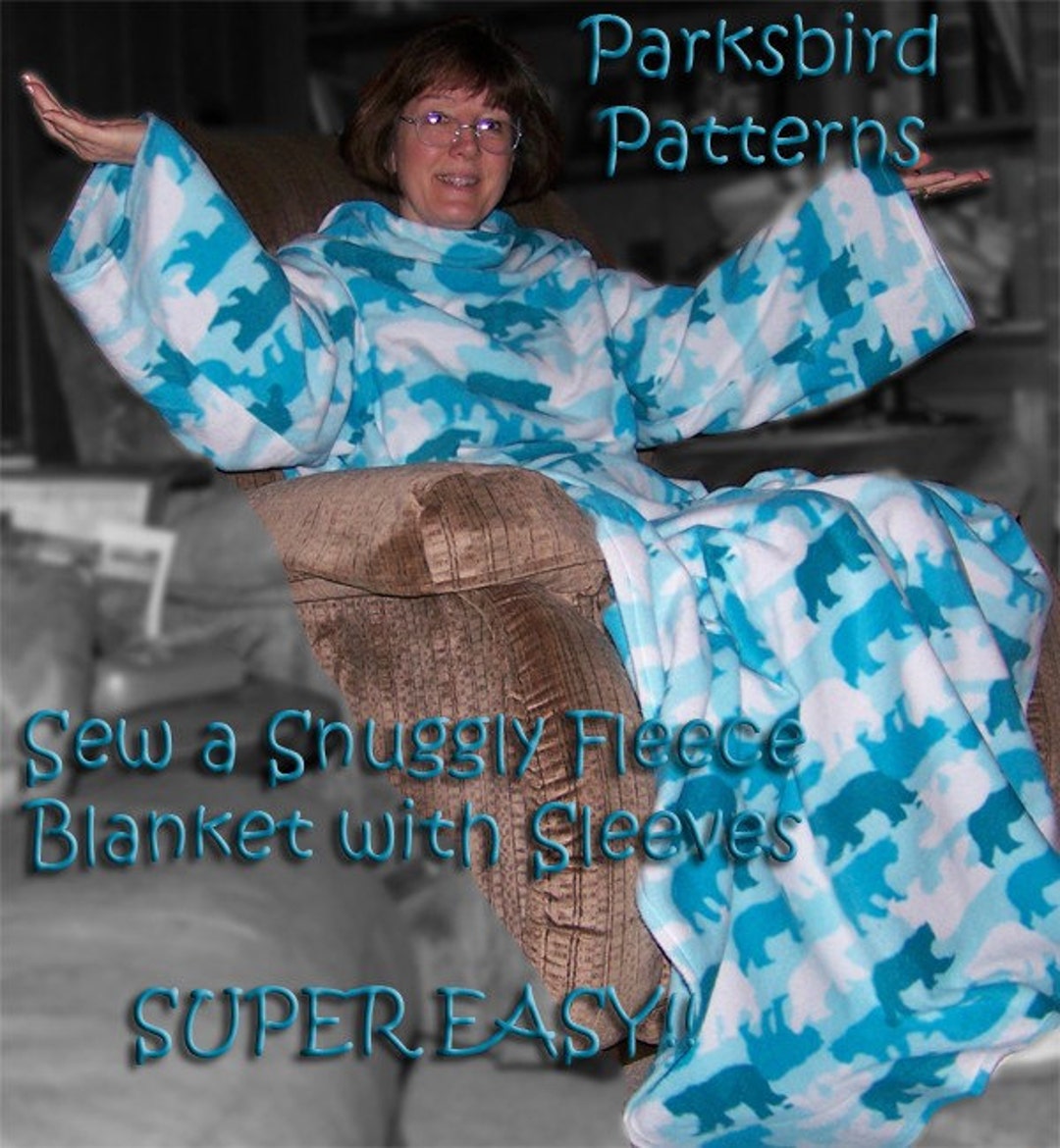 Sew Your Own SNUGGIE adult Child & Toddler Sizes Epattern
Snuggie is popular item for those cold winter days and nights…. –
Make A Snuggie Blanket
Whether you call it a snuggie
, slanket, cuddle wrap
, blanket with sleeves, it's all the same a big fleece blanket with sleeves. They are very popular due to the fact you can stay warm and use them while reading, on the computer, drinking tea, or watching tv. If you would rather make your own you can purchase fleece rather inexpensively at fabric stores. Here are a couple of patterns..
Welmoed's Sewing Room has created a PDF how-to for sewing your own fleece blanket
from 3 yards of polar fleece.
Here's another idea…
Get a blanket, or two blankets (depending on the size of the person – you'll need the right amount of fabric). You don't want this thing to drag on the ground, not for a kid at least. So start by measuring from their shoulder to the ground. For example, let's say that's 4 feet, or 48 inches. Also measure her arm span – fingertip to fingertip with arms outstretched. Let's say that's 4 feet 6 inches, or 54″.

A twin blanket
would work well for this, they are usually 66×90 inches. If you fold it in half across the long side, you will have a double layer of fabric that is 66 inches
wide by 45 inches tall (not quite 48, but close enough in this case. A taller kid might require two blankets; if you need to do that, then sew the two blankets together along their top edges to make a really long rectangle)
Fold the blanket (or two blankets) with the wrong sides outwards (if there is a wrong side). Draw on it with a crayola or a fabric marker; draw a thick T-shape, like a t-shirt but longer – basically, you are making a one-piece dress out of blanket fabric. The arms of the T will form the sleeves, and the long base will go around your kid's body. Be generous with the sizing, because it's probably nicer if it's a bit loose.
Seam along the lines of the T, leaving the bottom, and the ends of the sleeves open. Cut a hole in the top for her head to go through, hem it if you like, or leave it if the blanket is the kind of fabric that won't fray. All the other sides should already be hemmed since you don't have to cut the blanket anywhere else.
If your kid has different measurements, just figure out how big your rectangle needs to be to fit their arms and body.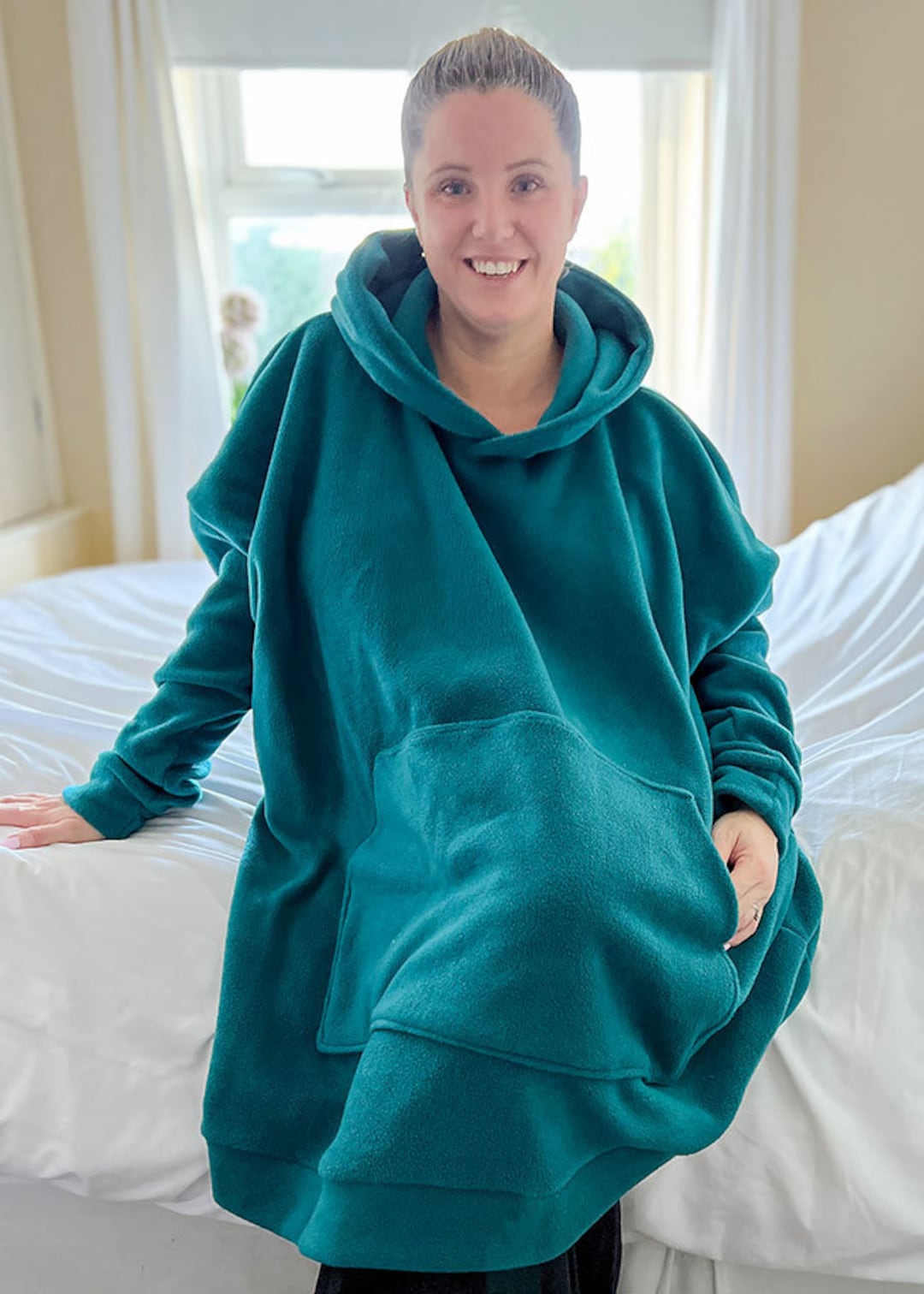 Curvy Hoodie Blanket PDF Sewing Pattern Hoodie Blanket