Crochet Patterns for Outdoor and Indoor Kids Activities
When it comes to summer fun it can be a challenge to keep the kids busy and away from phones, and other screens! Now, you can be creative with your yarn and make it a day with the kids by crocheting eco-friendly water balloons, toss across games, and balls to play with outdoors! Best of all you can use up your scrap yarn to make a few of these items!
note this post contains affiliate links
It doesn't matter if the yarn get dirty out in the yard because you can easily wash it in your machine or by hand with a lot of these patterns. If you decide to make games like checkers, or tic-tac-toe you can take them outside and sit on a blanket to protect the game. Use your imagination or discover some of the patterns below to crochet up a few activities and games for the kids to play!
Never Be Bored Crochet Summer Games
The first items we know kids will love are crochet balloons on a summer day! If it's hot enough out you can make a few colorful balloons ahead of time with bulky yarn or 2 strands of yarn held together. Get a few buckets and fill the balloons up with water. These are fun, eco-friendly, and less messy than regular water balloons.
One of our favorite crochet patterns for water balloons is the original patterns from LeftinKnots. She has the pattern available on Etsy along with the link for the free pattern.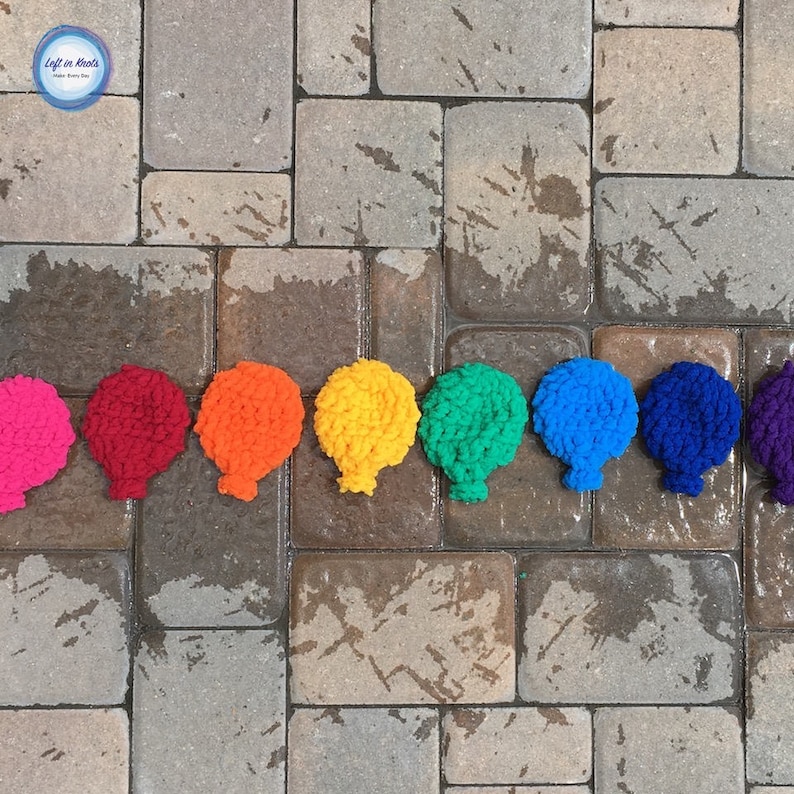 Crochet Water Balloons PATTERN DOWNLOAD Original Crochet Water balloon pattern –>
Crochet Sports Balls for Indoor and Outdoor Fun
Another great idea for a rainy day is to make a few soft sports balls. You can make a football, baseball, basketball or soccer ball for little ones to play with outdoors too. What's great about these patterns is that you don't have to use standard sports colors. Instead, crochet them in a child's favorite color so they each have their own ball and won't fight over them.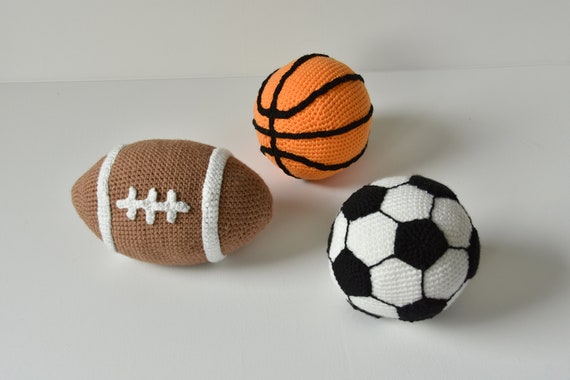 Ball Sports Set Crochet Pattern Football Amigurumi American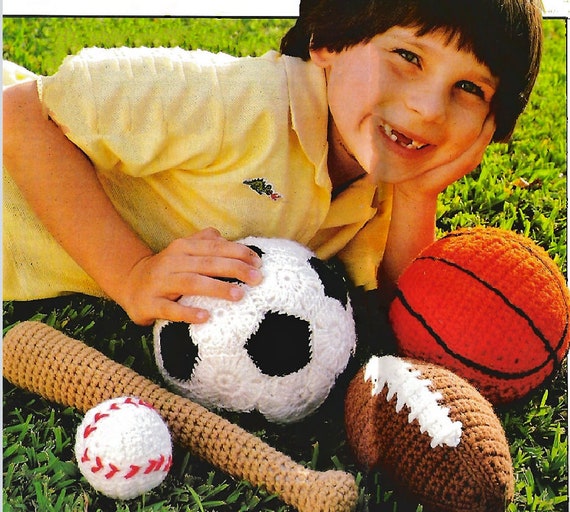 Vintage Crochet Pattern Toy Sports Balls PDF Instant Digital
Indoor and Outdoor Crochet Activities
Most of these games can be played indoors after you crochet them. These are great if the kids are stuck indoors on a rainy summer day or a summer day that's too hot to be outside. Now, all you have to do is decide which game to crochet!
Crochet a bowling ball and pin games, crochet checkers, dodge ball and more fun game ideas!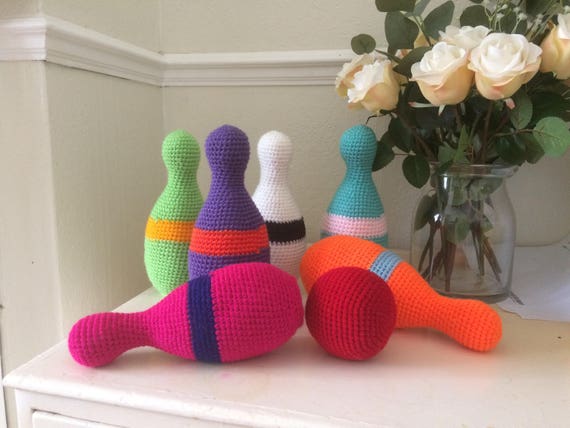 Bowling Game Crochet PDF Pattern

ePattern Dodge Ball Set

ePattern Tic-Tac-Toe Board to Crochet

ePattern Checkerboard to Crochet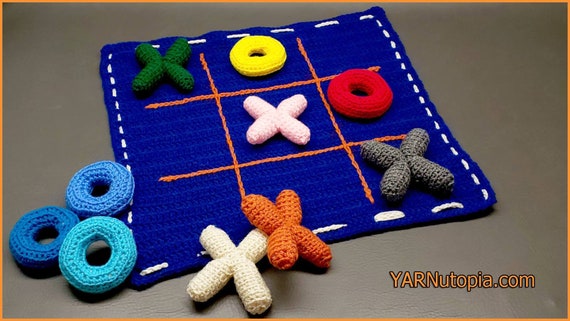 DIGITAL DOWNLOAD: PDF Written Crochet Pattern for the Tic Tac
Crochet Fun in the Sun Playtime Toys
Little ones may want to play inside or outside with some of these summer toys that you can crochet. From garden sets, kitchen sets, to food that you can grow in the garden. Kids will love playtime with something extra special made with love. Get creative with a few of these patterns!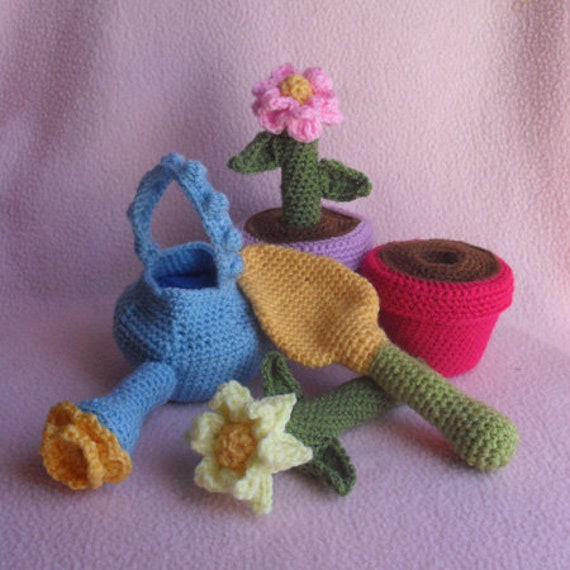 CROCHET PATTERN Flower Pot Garden Crochet Play Set Pattern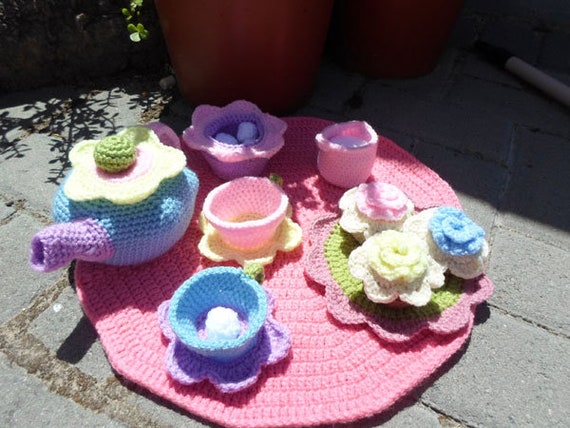 CROCHET PATTERN Flower Garden Crochet Tea Play Set Pattern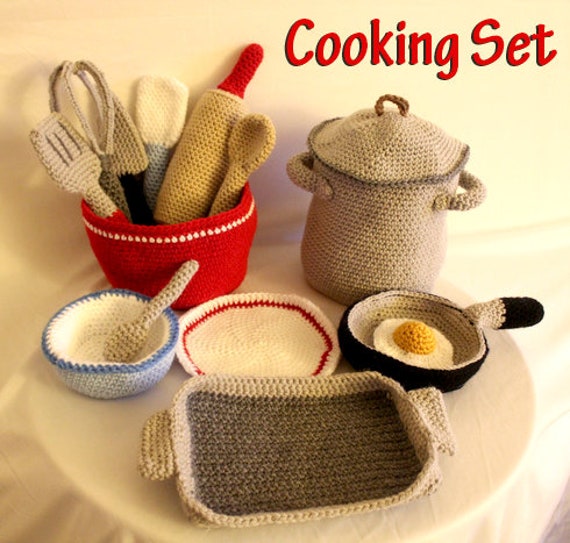 Cooking Kitchen Play Set Crochet Pattern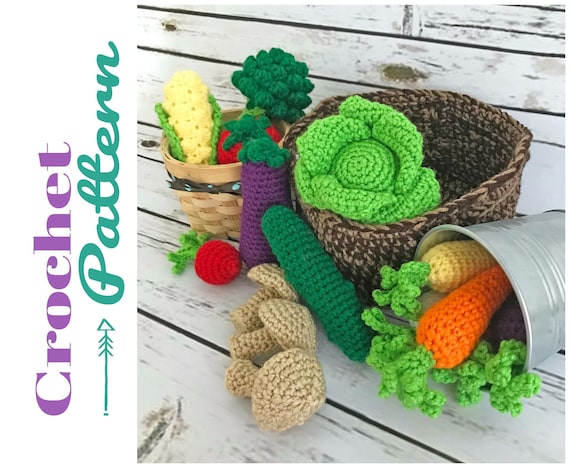 Amigurumi Pattern Crochet Vegetables Crochet Toy Pattern
More Fun Ideas for Summer Crochet
One of the easiest ways to crochet something quick for summer fun is to make a few Hackey Sack balls to play with. You can quickly crochet a few different colors of these for the kids to throw around. Get creative with your yarn with some of the following crochet patterns.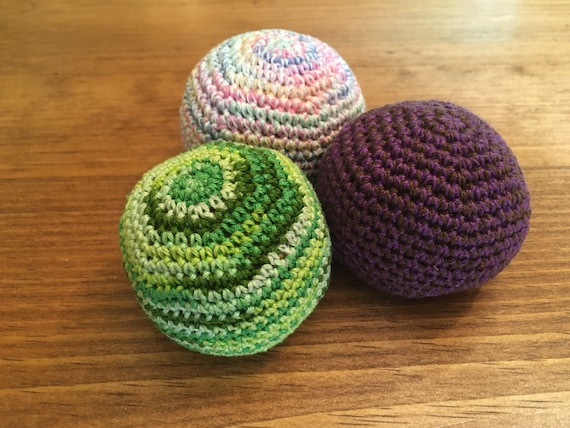 CROCHET PATTERN ONLY Crochet Hacky Sack Pattern Amigurumi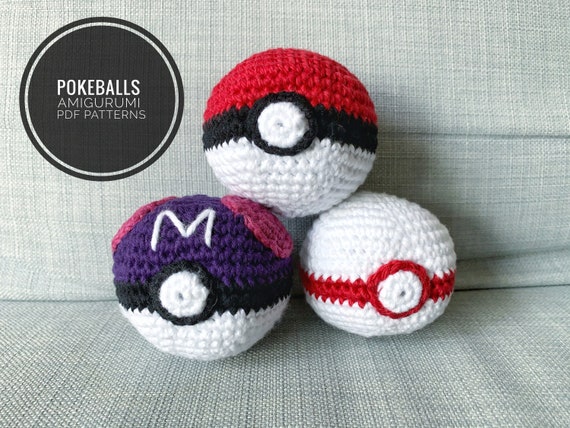 Patterns: Pokeball Masterball Premierball Amigurumi digital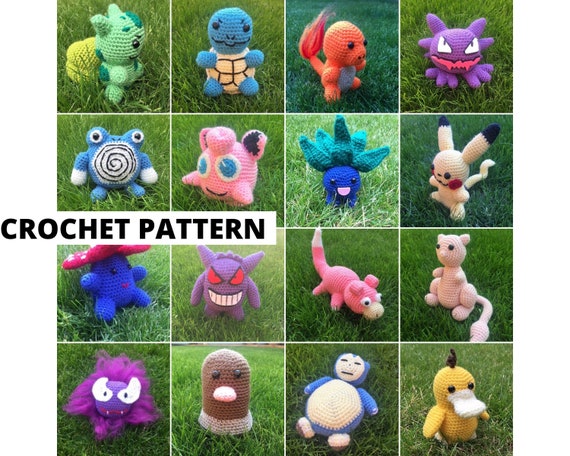 PDF CROCHET PATTERN: Pokémon Crochet Collection Amigurumi
Crochet Outdoor Swing and Hammock Patterns
If you are up for a challenge you can attempt to crochet a swing or outdoor hammock. Just make sure that it's safe enough for kids to use.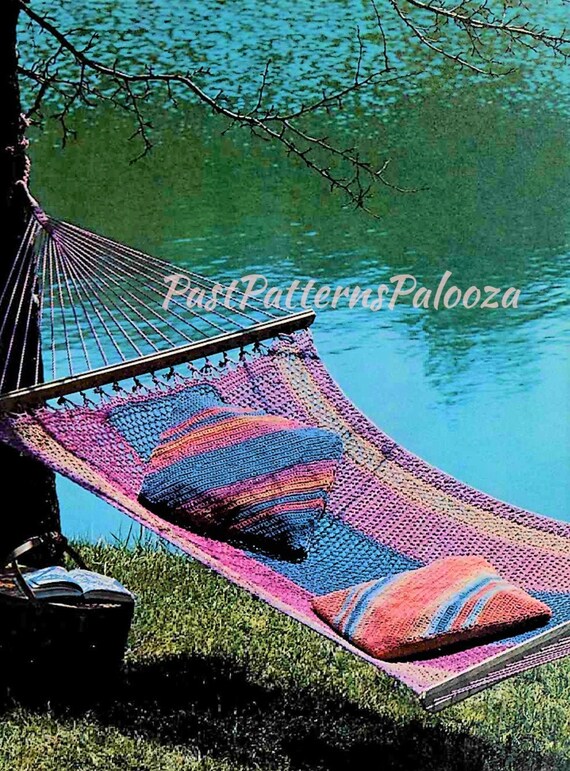 Vintage Crochet Pattern Large Hammock Swing & Pillows Set PDF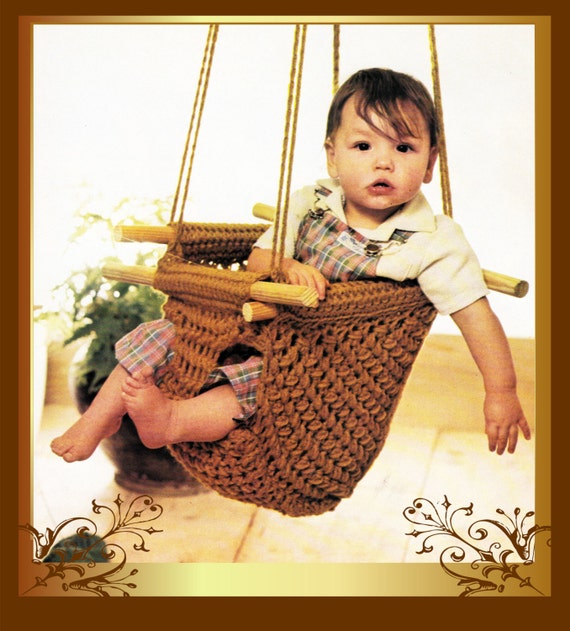 Instant Download Pdf Crochet Pattern to Make a Baby Swing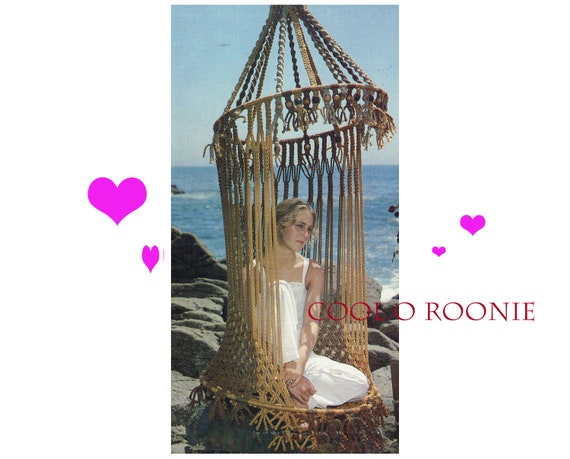 PDF Macrame Pattern Outdoor Swing Chair Pattern Vintage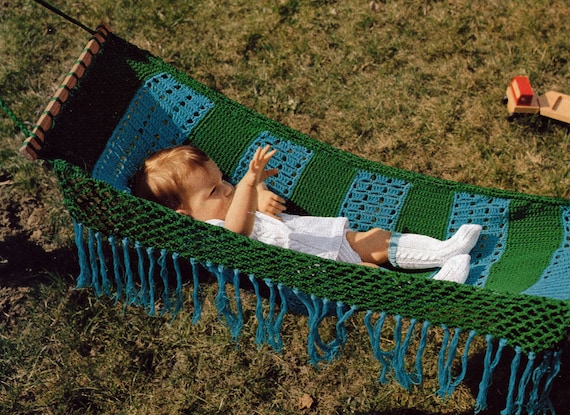 PATTERN Crochet Baby Hammock Vintage PDF PATTERN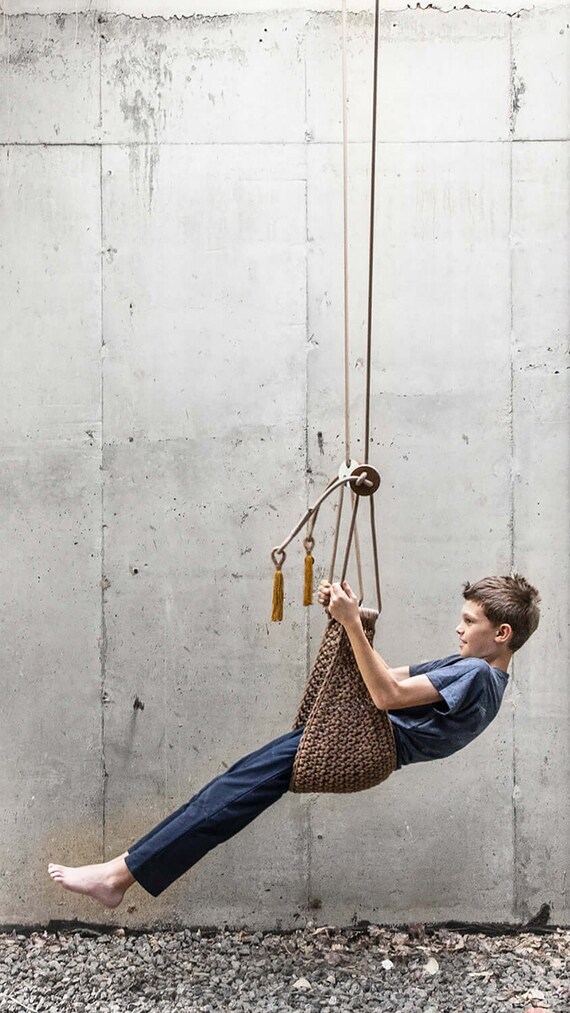 Indoor / Outdoor Kids Swing
There are many ideas for great games and toys to crochet for the kids. One of the best places to look for these patterns is on Etsy. Check out some of the toys, dolls, and fun activities to crochet here.