Crochet a Play Tea Set to Create Hours of Playing Fun for Little Ones in Your Life
note this post contains affiliate links
Running out of ideas for the kids to play with while they are stuck indoors? This fun set will provide hours of fun for little ones to enjoy. The set is crocheted in a polka dot theme. You can crochet it colors that your kids love, with existing yarn that you have at home, or make it in bright bold colors!
Crochet this Pattern in No Time!
Approximate sizes: teapot: 5″W x 5″T, handle to spout; sugar bowl: 3 1/2″T; teacup: 2″T x 2 1/2″ in diameter, at rim; saucer: 4″ in diameter; cake plate: 5″ in diameter; cupcake: 2 1/2″T x 1 3/4″ in diameter; picnic basket: 7″W x 10″L x 4 1/2″D, excluding handle.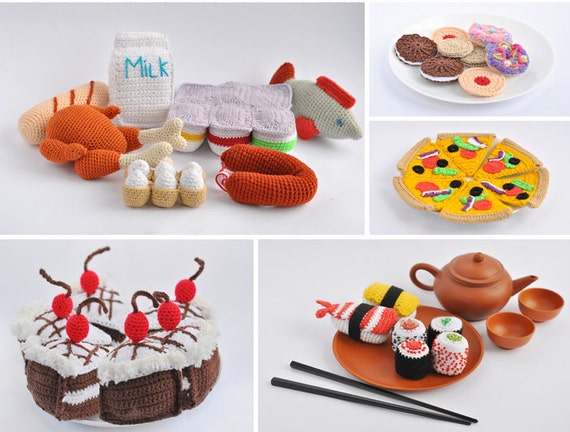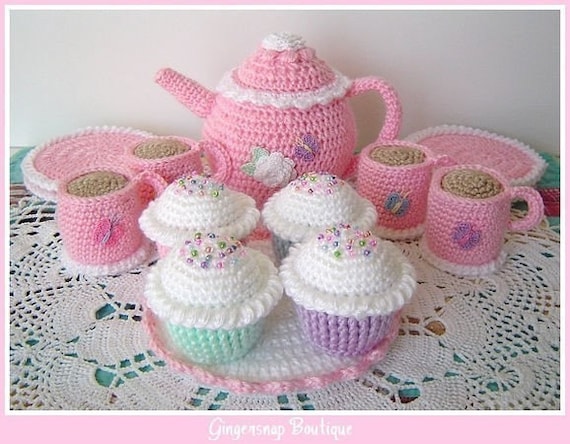 Crochet a Play Tea Set to Create Hours of Playing Fun for Little Ones in Your Life