Best Reasons for Using the Cricut EasyPress 2 for Professional Iron on Results with Your Craft projects
Your everyday iron-on essential. Now with adjustable heat up to 400℉ (205°C). Cricut EasyPress 2 gives you professional iron-on results in 60 seconds or less
If you click through my links and buy something, I will earn a commission and you will support my yarn and craft habit. Thank you.
There are many advantages to having an Easy Press 2 from Cricut, Especially if you purchase it with the Iron-on Bundle that comes with a weeding tool set and a selection of iron-on materials to use.
Here are just a few of the Advantages for Using a Cricut EasyPress 2
You are able to the exact temperature that you need for your project - this will definitely make a big difference.
The EasyPress provides more weight for you to transfer your designs onto material. Unlike an iron which is good for lightweight items.
The EasyPress has a timer which will help improve your work and keep an eye on when you need to remove it.
The EasyPress comes in different sizes so if you like to work with smaller projects use the the smaller one and get the larger size press for bigger projects.
It's easy to use and provides stability on projects when creating them using the EasyPress.
Note: We would suggest that you use an EasyPress Mat with the EasyPress on your craft table. B
ecause the Easypress sits on a heatproof base and the Easypress Mat keeps your surface from getting hot, your desk is safe.
View the Sizes, Styles, Bundles and Colors of the Cricut EasyPress2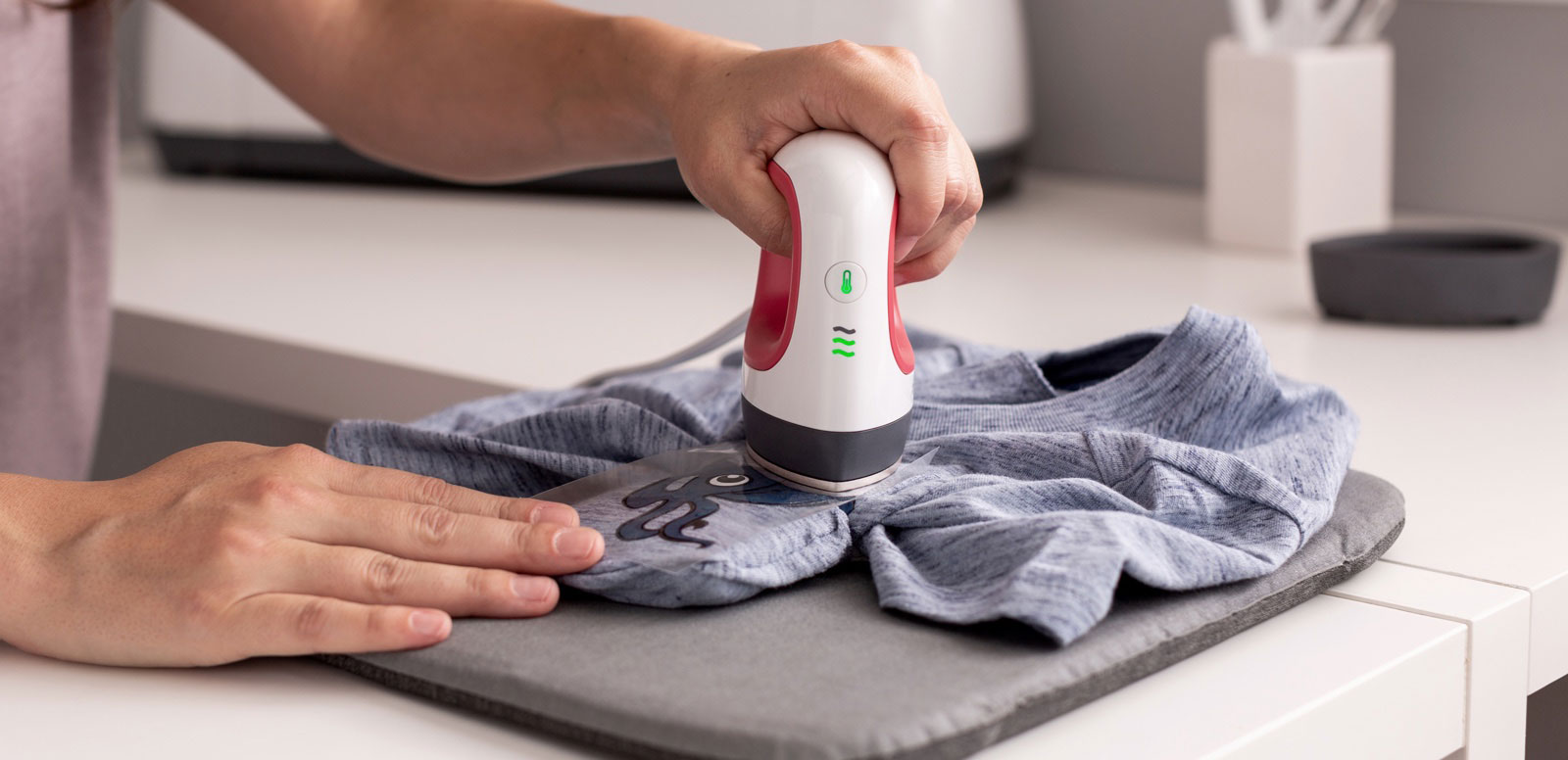 Your everyday iron-on essential. Now with adjustable heat up to 400℉ (205°C). Cricut EasyPress 2 gives you professional iron-on results in 60 seconds or less. Combining the speed of a heat press and the convenience of an iron, Cricut EasyPress gives you fast and foolproof results that really stick, even after repeated washes. Eliminate guesswork with rigorously tested time and temperature settings for every project, apply gentle pressure, and when the beep sounds, you're done! Helpful safety features include an insulated resting base and auto-shutoff feature. Cricut EasyPress is lightweight, portable, easy to store, and compatible with major brands of heat-transfer vinyl material. And of course, it's a perfect complement to Cricut cutting machines.