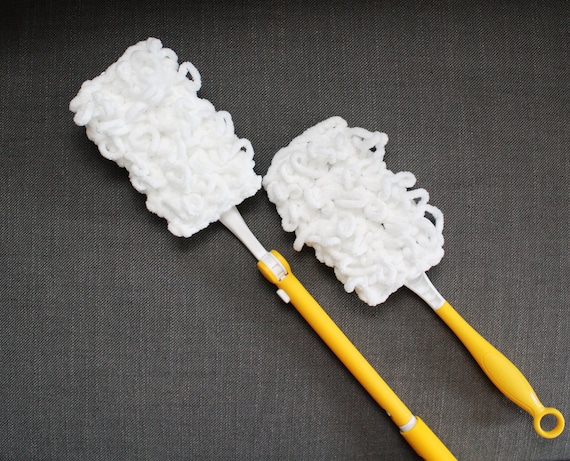 Make Your Own resusable duster clothes and save money by not having to purchase expensive duster refills
. Bust the dust away with this easy to sew re-usable duster handle cloths. These are extremely easy to make by just using flannel scraps
and a duster handle.
The supplies you will need are:
HOW TO MAKE REUSABLE SWIFFER CLOTHS
Wash and dry the flannel fabric

Cut flannel into 8.5 x 10 inch rectangles.

To stop fraying:

cut edges with pinking shears

treat with liquid fray stopper, or

zip-zag stitch
Use your new cloths with a Swiffer mop or other disposable mop handle. Machine wash and dry.