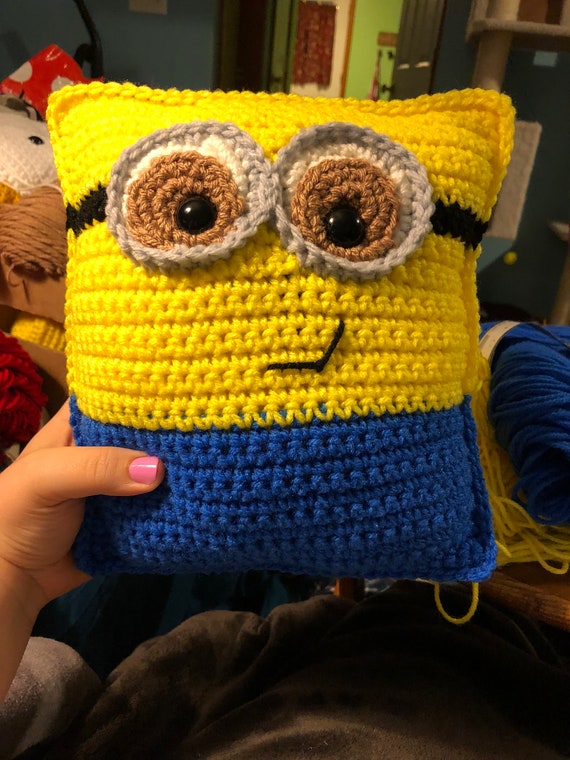 Here is a Crochet Minion inspired pillow and doll pattern to crochet. The movie Despicable Me
features these adorable little guys and now you can display them in your favorite room or give them as a gift.
The kids will love them and they are the perfect size. The pattern for the French maid doll is about 9" and the pillow measures about 9x11". Red Heart Worsted Weight Yarn
works well for this pattern.