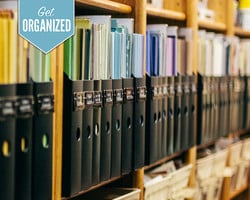 Here is a run-down of the free classes:
Get Organized: Scrapbook Storage Solution
– This class will help you achieve the organized scrapbook in just 27 online classes (all free). It provided by the found of the Scrapbook Web site Jill Davis. The class is sent to you via email and has practical full-colored photos of efficient storage solutions for your crafts and scrapbooks. Learn how to organize and make a craft space that fits your style.
Learn to Scrapbook Class
– Learn some of the most valuable and interesting scrapbook techniques in the world and best of all they won't cost you anything. Things like why we scrapbook and how to get started, creating your first layout, essential scrapbook supplies, sorting your photos, saving time and money and much more!
Memory File Scrapbooking with Heidi Swapp
– This is a four part Memory File scrapbooking adventure provided by Heidi Swapp. She shares insightful tips, tricks and unique ideas to help you pack a mini-album with 35-55 photos or even more!
Journaling Techniques with Ali Edwards
– Ali Edwards shares five journaling prompts in this mini course that helps you tell your story. Get help with your writing and tell your stories with scrapbooking and journaling. Incorporate your journals into scrapbook layouts and tell more stories with this fun free class.