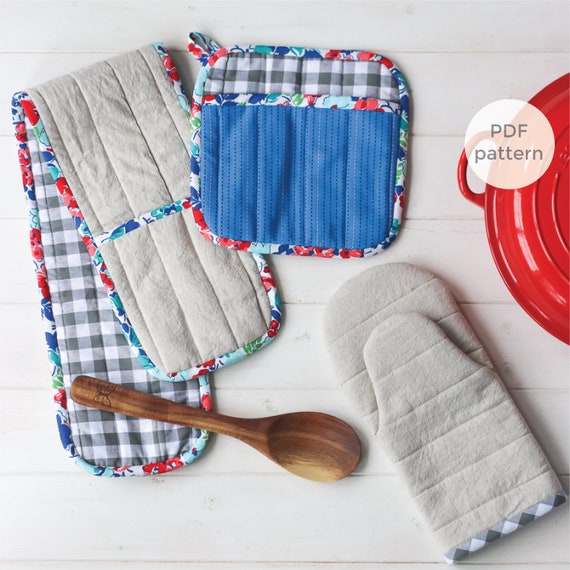 Longer length to protect your wrists and arms.
Can be shortened to regular length
Insulated batting for heat protection
Full sewing pattern are downloaded with the pattern pieces.
If you have basic sewing skills, some fabric and some heat protecting liner such as Insul-Bright Heat Protective lining these long arm oven mitts
can easily be stitched up quickly.
Not your standard oven mitts, if you get fed up with burning your wrists on the upper shelf of the oven when baking or removing items from the oven these are made extra long in order to protect your wrists also.