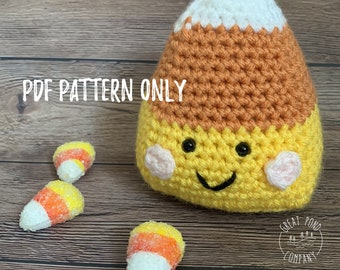 Making a Candy Corn Magnet can be easy you can purchase a kit or do it yourself with a few materials.
To Make the Candy Corn Magnet Yourself
You will need craft foam in white, orange and yellow. You also need a piece of cardboard like cereal box cardboard. Other supplies you need are white glue, wiggle eyes or small buttons for eyes (or you can draw on the eyes), a black pom pom for the nose (or you can draw on the nose too), a black marker, and a small magnet.