Craft Storage for a Kids Room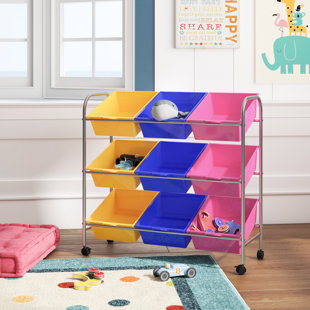 This 9-Bin Storage Tip Out Bin is the perfect solution to optimize cluttered and cramped living space. This is perfect for storing things that you use often but do not want to display like children's toys, hardware tools and office supplies etc. The cart comes with 4 wheels and 2 brakes for moving and station. The tubes of the cart are chrome plated and the plastic drawers come in few different colors. This functional and mobile storage cart is the ideal addition to maximize space usage. It fits in your space and needs, fits your budget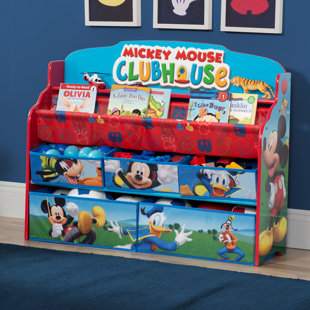 Make their bedroom or play space extra-special with a little help from Mickey! Boasting colorful graphics of every little kid's favorite mouse, this Deluxe Mickey Mouse Book Toy Organizer from Delta Children features fabric bins and a 2 tiered book rack supported by a sturdy wood frame.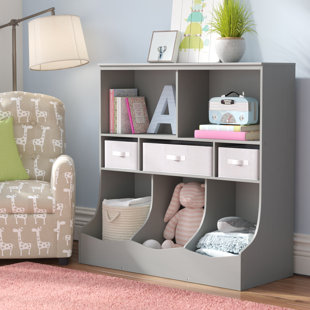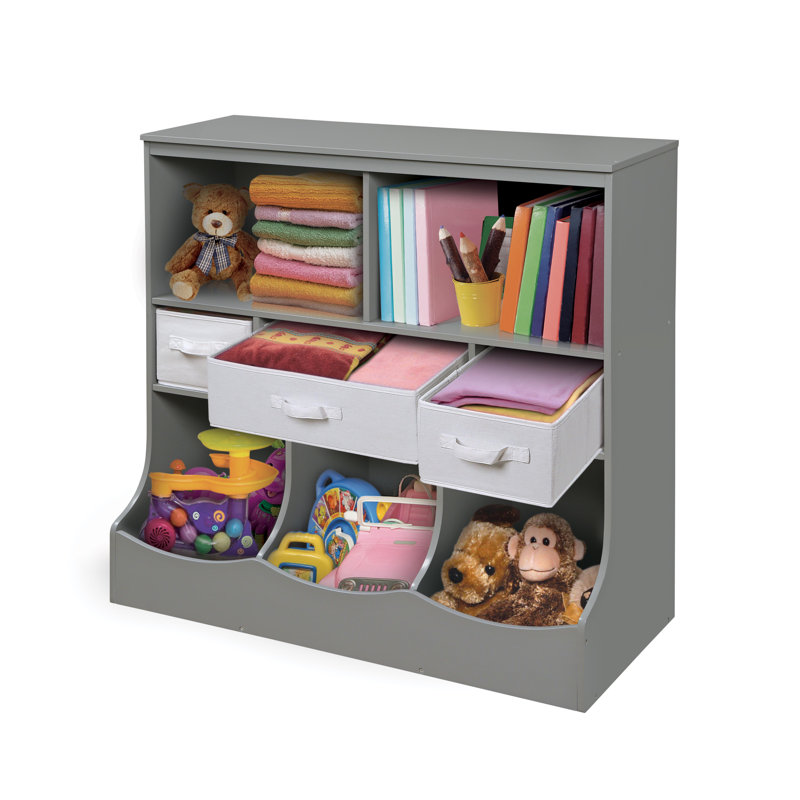 Combo Bin Storage Unit
Teach your tyke to tidy up with this clean-lined storage unit. Made from composite wood and measuring 36.75'' H x 36.5'' W x 15.75'' D, this compact piece sports a non-toxic neutral finish that blends easily with the colors your little one loves. Two upper cubbies and three lower cubbies provide a place to stash books, toys, and art supplies, while three polyester-blend fabric bins offer concealed storage for other odds and ends.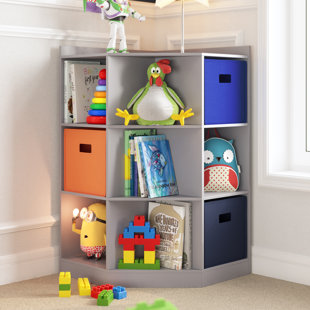 Shelf and Toy Organizer