When buying the right slipcover for your furniture measuring is very important.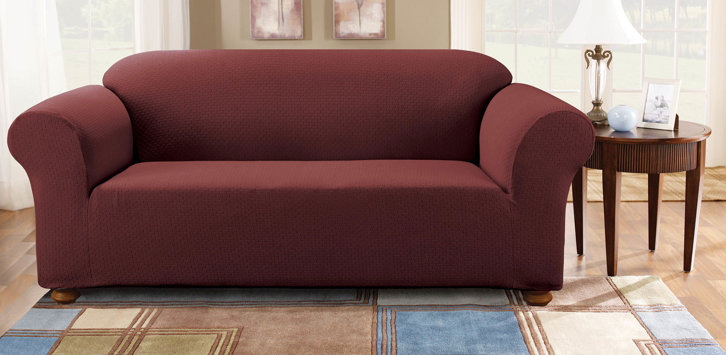 If you purchase a slipcover that is too small or too large it will look awkward on your furniture. Here are some guidelines to help you measure for slipcovers. Use a measuring tape and measure your furniture from arm to arm to get the width. Slipcover descriptions include a minimum and maximum width length. Be sure that the slipcover you are purchasing fall into these measurement categories. Here are the typical furniture measurement categories:
Chair: 32" - 43" long
Oversized Chair: 48" - 55" long
Loveseat: 58" - 73" long
Sofa: 74" - 96" long
Cushions come in 4 different styles. It's important to take into consideration how your furniture is styled because it will be a key role in determining how your ready made slipcover fits.